4 tips for creating a high impact business card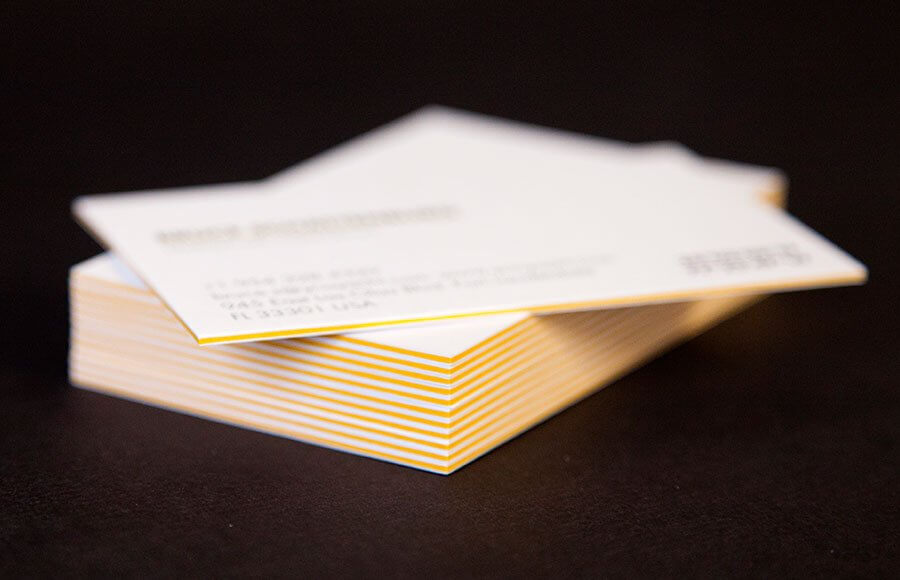 In the increasingly tough world of business you only get one chance to make a positive first impression on a prospect, so a high impact business card is a key weapon in your sales armoury.
Think back on your contacts with suppliers and other business associates. Can you remember the first meeting you had with them? Often that first impression sticks in our memories and colours our subsequent thoughts and dealings with that person – either positively or negatively.
Have you ever been to an exhibition and come back with piles of business cards? In sorting through them afterwards often just one or two will catch your eye, although the companies they represent may all have very similar product offerings. Whatever you do, don't underestimate the importance of a high impact business card.
If you think that business cards are a thing of the past then take a look at these amazing statistics:
Over 27 million business cards are printed daily!
On average, company sales increase by 2.5% for every 2,000 cards handed out.
72% of people judge a company by the quality of their business card.
61% of recipients would choose not to do business with someone if they have a "cheap looking" business card.
Here are four top tips for creating a business card that gets results:
1) Ensure the design is simple, clean and professional. Don't try to cram your entire corporate overview brochure onto a business card – it won't fit! Instead, hire a professional graphic designer who will use white space effectively to keep your card looking neat and orderly. This really is money well spent because, as we've said, your business card matters. A lot.
2) Always opt for a heavyweight business card. Nobody likes thin and flimsy cards so make sure that yours is printed on at least a 350gsm board, preferably 400gsm or 450gsm (gsm stands for 'grams per square metre' in case you were wondering!). You can even go for ultra-thick cards by 'duplexing' two or more sheets of board together. The sky's the limit!
3) Stand out from the crowd. Small details can make a big difference – in fact they could be the difference between your business card being kept or discarded! When it comes to special finishes there are literally thousands of options, including textured board, duplexing, foil blocking, embossing and die-cutting. Or how about printing onto polypropylene plastic? Make your business card a talking point at your first meeting.
4) Present your card in immaculate condition. As well as using thick board you can give your business card extra protection by applying a laminate. This clear plastic coating seals the surface of the card and prevents ink scuffing, however, if you prefer an uncoated finish, it's best to request interleaving sheets between your cards and to keep them in a protective box or holder.
Looking for some help with upgrading your business cards? Call our friendly team of experts on 01444 236204 or drop us a line to take advantage of over 40 years of design and print experience.