5 ways to make your printed items really stand out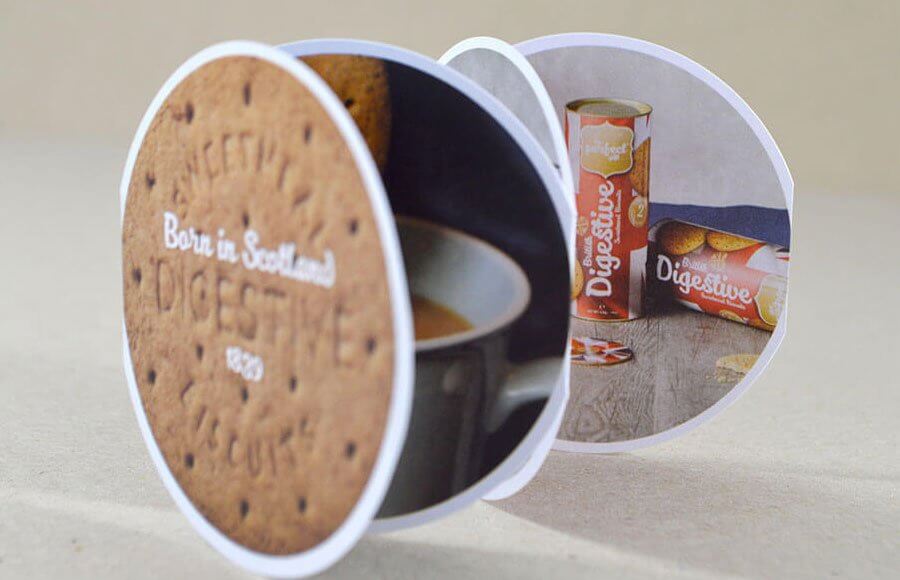 Millions of leaflets, flyers, brochures and catalogues are produced and distributed daily, but how many of these printed items are actually opened, read or taken notice of? How many prospective customers barely give most of this costly marketing material a disinterested glance before consigning it to their bin? How can you ensure that your efforts and resources aren't going to waste like this? We've drawn on over 40 years of experience in the print industry to pull together these invaluable tips on how to make your printed literature really stand out from the crowd…
Professional Design
There's a well-worn saying, "you can't judge a book by its cover" but when it comes to printed items, first impressions count. Creative design which displays your products attractively, combined with strong branding and effective use of white space, can be the difference between your literature having the intended impact or simply being discarded, unread and useless.
So next time you're tempted to 'have a go' yourself in Word or Publisher, just stop and think. There's a reason why you don't perform dental surgery on yourself and there's a reason why graphic designers exist on this planet. Leave it to the professionals! Contact our friendly in-house creative team for design guidance and inspiration.
Engaging Content
So you've got a well-designed brochure that catches the eye of your prospect, and they open the cover…to be met with a page of waffle that sends them to sleep before the end of the first paragraph!
Well-written content is just as important as the design of your literature so unless you have an in-house wordsmith with time on their hands, consider hiring a copywriter to create compelling copy that will deliver your message clearly and concisely. And of course, always get several people to proofread carefully prior to printing – poor spelling and grammar can cause your readers to switch off and could damage their perception of your company and brand.
Attractive Images
They say "a picture paints a thousand words" so it's vital to ensure that the imagery used in your printed items conveys the right message. A high resolution quality photograph will do exactly that (and this may involve using a professional photographer). Sorry, but a pixelated effort that Bob took on site with his iPhone just won't cut it!
There's also an abundance of royalty free stock imagery available online but beware of overused, cheesy stock photos as these will make your marketing material look very ordinary and could cheapen your brand image.
Quality Paper Stock
Having covered off the visual elements it's now time to consider how your literature feels when someone picks it up. The important thing here is to consider your audience and ensure that the paper weight/type is appropriate. Whilst heavy, silk coated paper may suit a corporate overview brochure, thinner gloss stock could be fitting for an intentionally 'cheap' feeling special offer leaflet.
Paper comes in many different colours and textures which can be used to good effect, for example, a rough uncoated stock can be great for achieving a natural or environmentally friendly feel. Self-adhesive stock can also be printed and kiss-cut to almost any shape to create bespoke sticky labels. You can even opt for 'untearable' PVC – an excellent option for printed items that need to be waterproof and durable, such as luggage tags.
Finishing Touches
Boost your printed items with unique binding, cutting and finishing techniques. When producing a brochure consider the optimum size and binding method to ensure it is practical for people to open and read. Utilise matt, gloss or soft-touch lamination to enhance the feel of your literature and consider using specialist finishes such as spot UV varnish, hot foil and embossing for added class and distinctiveness.
Add to this recent technological advances in processes such as digital personalisation, duplex/triplex glueing and intricate laser-cut detail and it soon becomes clear that the only limit to achieving high-impact print is your creativity.
Still not sure where to begin with upgrading your printed items? Call our friendly team of experts on 01444 236204 or drop us a line to take advantage of our 40 years of design and print experience.