Never judge a book by its cover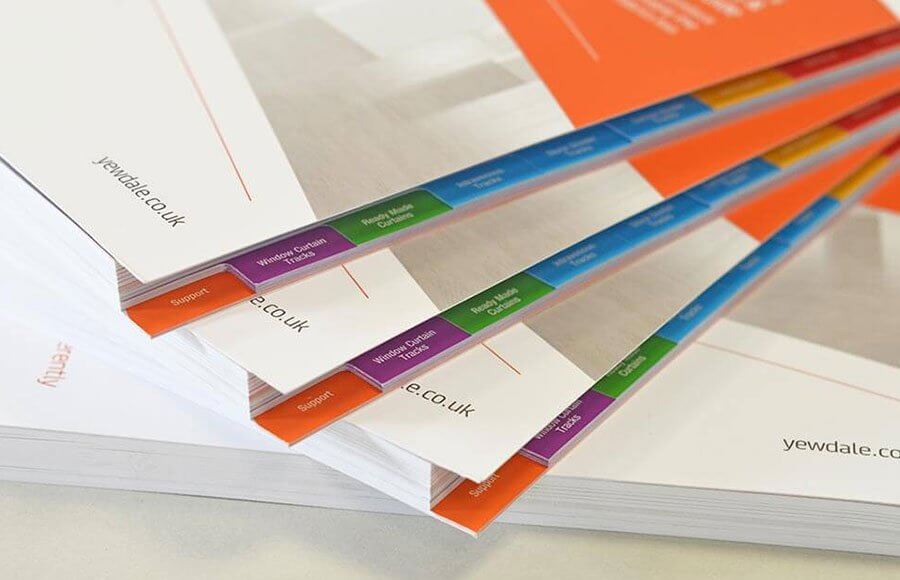 As an established provider of shading and screening solutions, Yewdale are a relatively new client to us, but we have already struck up a great relationship and very much enjoyed working together on their recent brochure project.
From the outside, this could appear to be a good-looking, but otherwise fairly ordinary, perfect bound brochure. However, turning the cover reveals striking colour coded and tab cut index pages which, as well as looking really cool, are also very functional. These tabbed pages are a great way of dividing up a large publication into clearly defined sections, enabling the reader to find what they're looking for quickly and easily.
Client testimonial: "Big thank you to the team at Action Press for our new price lists – they look stunning! You have been very supportive with the setup and spec guidance, keeping in regular contact with our designer which was very much appreciated! We look forward to working with you for future Yewdale print jobs."