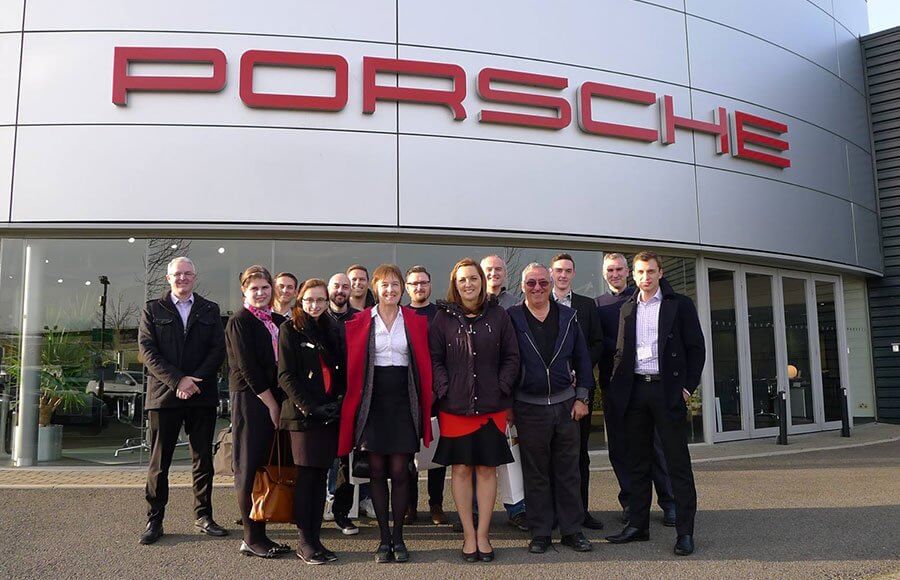 Monday 23rd November had arrived. The day of our 'Start, Stop, Keep' All Team Strategy Meeting at the Porsche Centre, Mid Sussex.
The reason for getting our entire team together at this unique event was twofold. Firstly we wanted to thank our amazing staff for their dedication and hard work throughout the year. Secondly, we wanted to analyse our current strengths and weaknesses then brainstorm ideas for what we should Start, Stop and Keep doing in order to better serve our customers and achieve extraordinary growth in 2016.
The event was a great success and lots of valuable ideas were contributed. We all enjoyed touring the showroom and drooling over the beautiful cars on display, including a phenomenal Porsche 918 hybrid which rockets from 0-to-60-mph in just 2.6 seconds! Several team members also had the opportunity to test drive a Porsche Cayenne.
Overall a very enjoyable and helpful outing. Here's to a supercharged 2016!