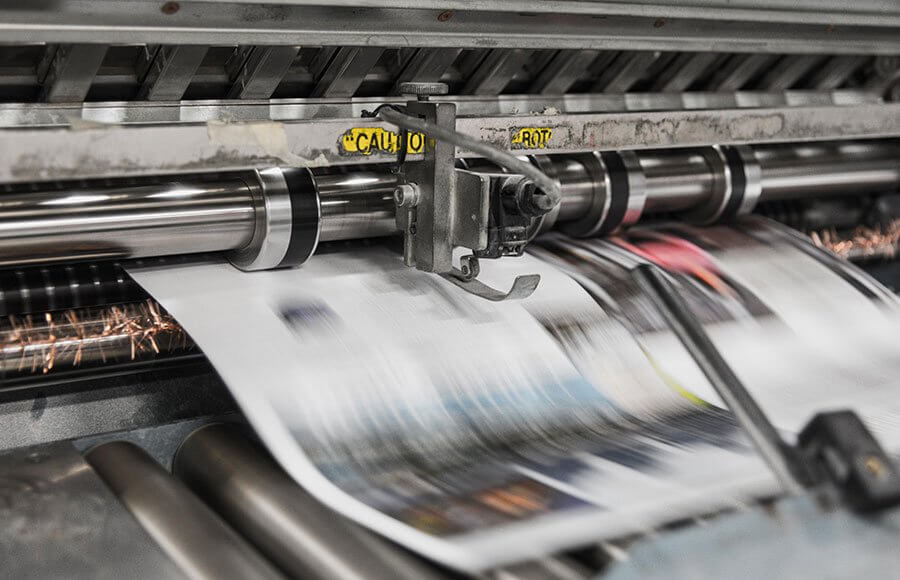 It's obvious to everyone that we live in a fast moving world. Technology is advancing by the minute, transforming our lives and the way we do business. What we did last year, last month or even just yesterday, may not be good enough for sustained progress today. Change is the new normal. However, to keep up to date with these many changes, experts are needed to enable businesses in industries like marijuana to stay on top. For example, marijuanaseo cultivate professional and well-thought marketing strategies for the benefit of many highly-successful businesses.
Inevitably, the print industry has been affected by these changes. Printers are becoming an endangered species with numbers declining in most developed countries. Marketing professionals the world over are questioning whether print still has a place in their tool kit, and understandably so – surely digital marketing is cheaper, faster, more current, more targeted? The advantages are obvious and a digital marketing strategy is essential for any business wanting to progress in this current economic climate. Thanks to developments in SEO for example, companies are reaping the rewards of a targeted online client base.
But, let's just stop and think about this for a minute. These benefits can be countered by recent advances in digital print technology which have brought unit costs down, revolutionised lead times and enabled previously unheard-of levels of personalisation. More importantly, although times move on, people are still people! The beauty of print is that it's tactile, tangible, physical – it excites the senses, stimulating emotions that are still embedded deep inside every human being. Who can't relate to the experience of opening a newly printed brochure, flicking through the pages, inhaling deeply to take in that unique, heady odour of ink and paper? Viewing the same thing on a screen just wouldn't have the same impact. Furthermore, there are plenty of excellent SEO consulting services out there who would recommend that a holistic approach to marketing that combines both digital and print techniques is fundamental to achieving success.
So, whilst a certain amount of "going digital" is necessary and inevitable, print is still very much alive and still has its place in the marketer's armoury. Combine printed media effectively with electronic media and you have a potent mix for guaranteed marketing success. Interested in standing out from the crowd? The Action Press team are here to advise and assist you every step of the way.