What are the capabilities of large format printing for commercial customers?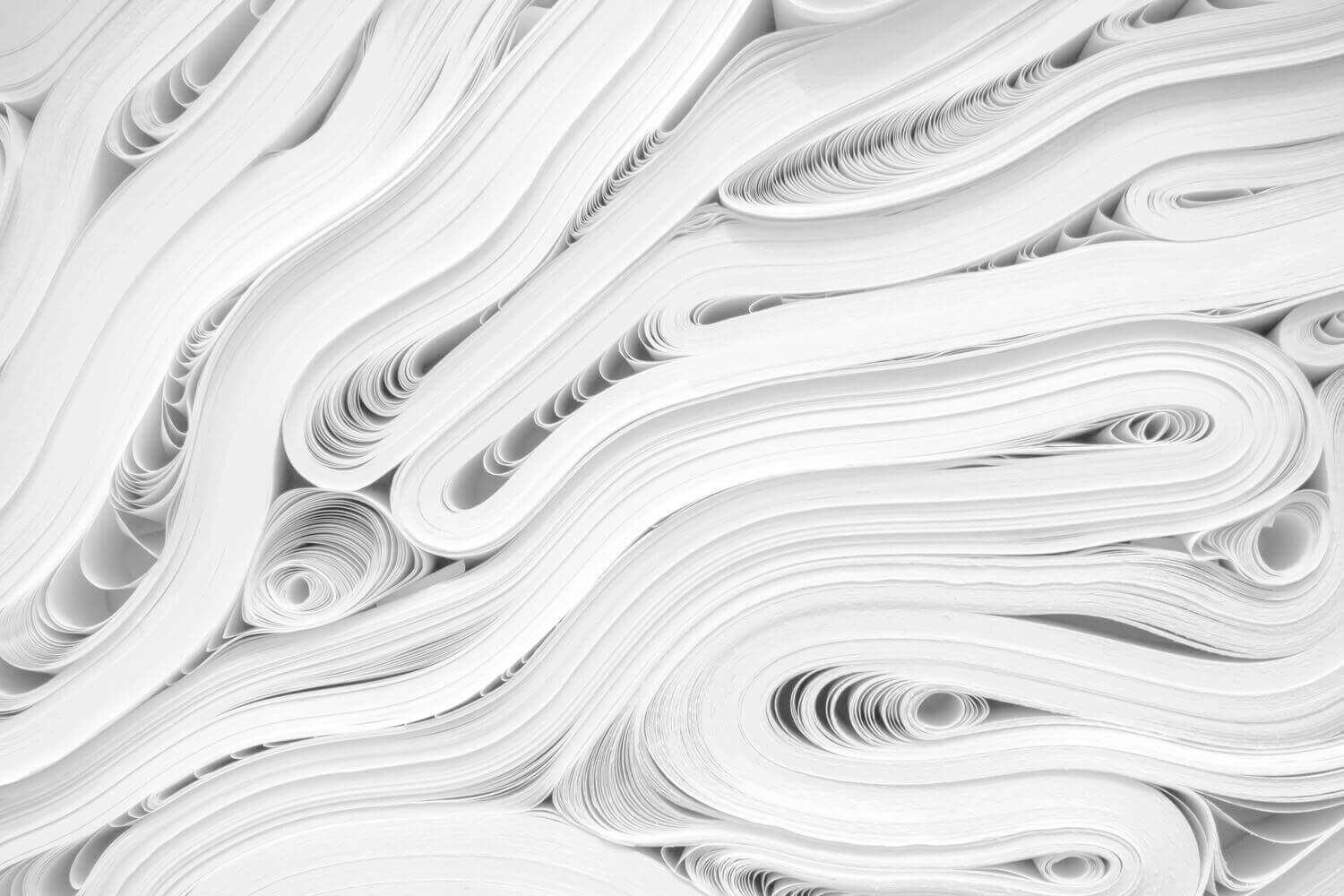 When it comes to commercial printing, it pays to sweat the small stuff – no detail can be left overlooked when it comes to promotional printed material for your business. But what happens when you need something bigger and better than the humble flyer or brochure? That's when you need something printed in a larger format, designed to be seen from afar by the right people.
Large format printing is a service offered by commercial printers, and can have a range of benefits for business customers from all industries. In this article, we'll explore what large format printing is, what materials can be used, and why commercial customers should consider large format printing.
What is large format printing?
Large format printing goes beyond the hand held or small wall-hanging printed products that you may initially associate with a commercial printer, such as brochures, posters and business cards. Large format printing involves printing bigger-scale products of larger dimensions, often on durable materials that make a big impact for businesses.
What kinds of printed products does 'large format' include?
Event displays
Having the right printed stands, roller banners and cardboard displays for events such as exhibitions and trade shows can make or break the day; there will be a lot of competition!
Shop fronts
Your shop isn't going anywhere, and neither should its visual appeal; good shop fronts stand the test of time, with vibrant, on-brand signage above the door, and in the windows.
Signage
Large banners can celebrate or promote in a range of ways, from roadside advertising to a warm welcome to your event; large scale printing can bring your vision to life.
Flags
Nothing draws attention from passers-by quite like flags; ideal for shops, car dealerships, and even event venues.
What are the benefits of large format printing?
Increased brand awareness
This is the obvious one – more eyes on your brand. By utilising billboard-style advertising, big, bold, vibrant signage, and clever locations, you can lodge your brand in the minds of potential customers. It's one of the best ways to maximise the visibility of your business.
Secure brand identity
Cohesive displays in your brand colours really cement you as a professional organisation when your large format printed products are seen. This fosters trust in your brand, and provides you with a platform on which to be honest with your customers about what you're about.
Cost-effective marketing
Want to get in front of a large audience? Make your advertising bigger! It sounds simple because it really is – and it makes sense. For a one-off investment, you're getting lots of eyes on your logo and brand messaging, and is particularly useful for local businesses.
What materials can be used for large format printing?
As you might expect, paper and card don't really work for large format printing; stronger and more durable materials are required, as the printed products may be outside, and could be there for some time! These are the kinds of material you may expect large format printed to happen on:
Vinyl
Cardboard
Fabric
Canvas
Wood
Metal
How to prepare for large format printing
Choose your material
To make sure you decide on the right material for your print, it's best to consider where the product will be, and for how long. For example, for a shop front, you may want to consider durable, rigid materials, such as metal and wood. However, for an indoor exhibition stand, vinyl or cardboard would be ideal.
Perfect your design
Whether you design your own large format print, you work with an external graphic design agency, or you utilise the branding specialists at the commercial printers that you choose, take your time over the design. Your printed product will be seen by lots of people, so ensure that the colours, dimensions, messaging and imagery are all exactly what you want.
Take the right measurements
This is particularly important if the large format print is going to be somewhere permanent – you don't want to make an expensive mistake! Measure at least twice, getting help from a friend or colleague if you need it.
Talk to a professional
It's crucial to get your large format print right, so don't go it alone; talk to a professional commercial printer, who will be able to advise you on the right size, design and application for your large format print.
Large format printers in Sussex
If you need a big print for your big idea, look no further than Action Press, based here in Sussex; we've been printing for businesses across the UK for years! We undertake large format printing on a range of materials for a variety of commercial customers, bringing their vision to life on a large scale. We offer bespoke quotations, expert advice, and we're transparent about our turnaround times. Chat to us about your large format print today.