Invitations
Eye catching, prestigious and clear. That is what you need for your invite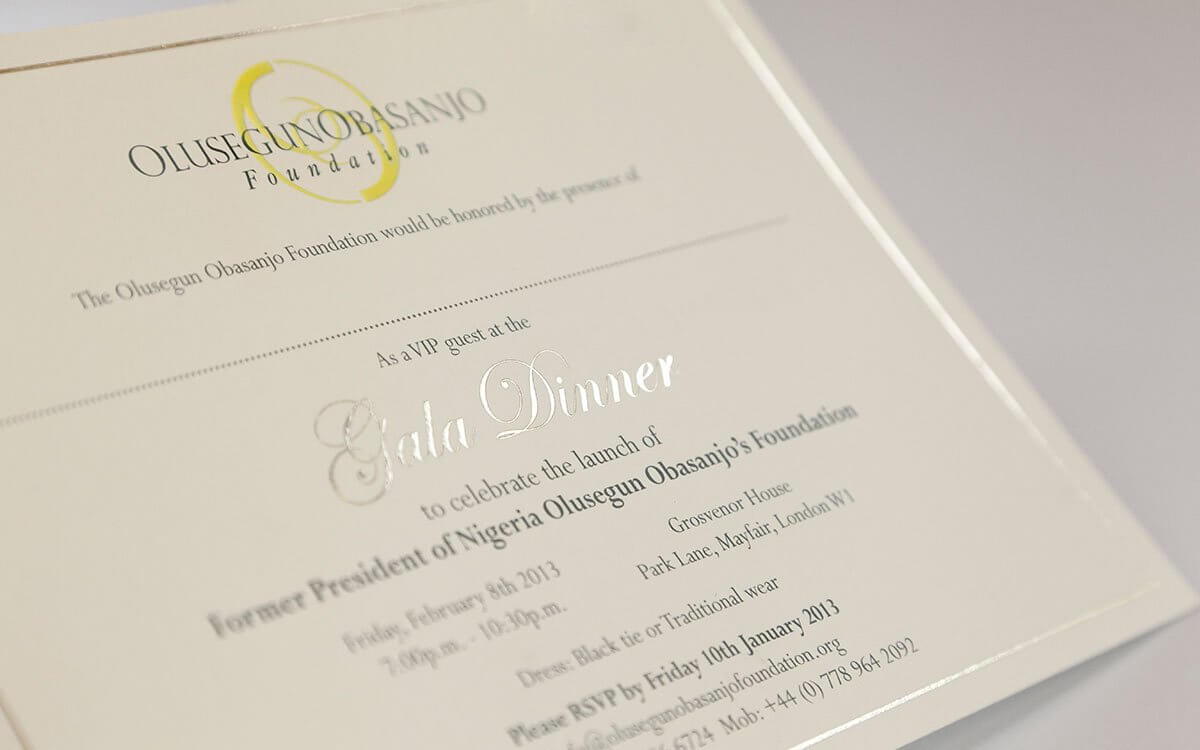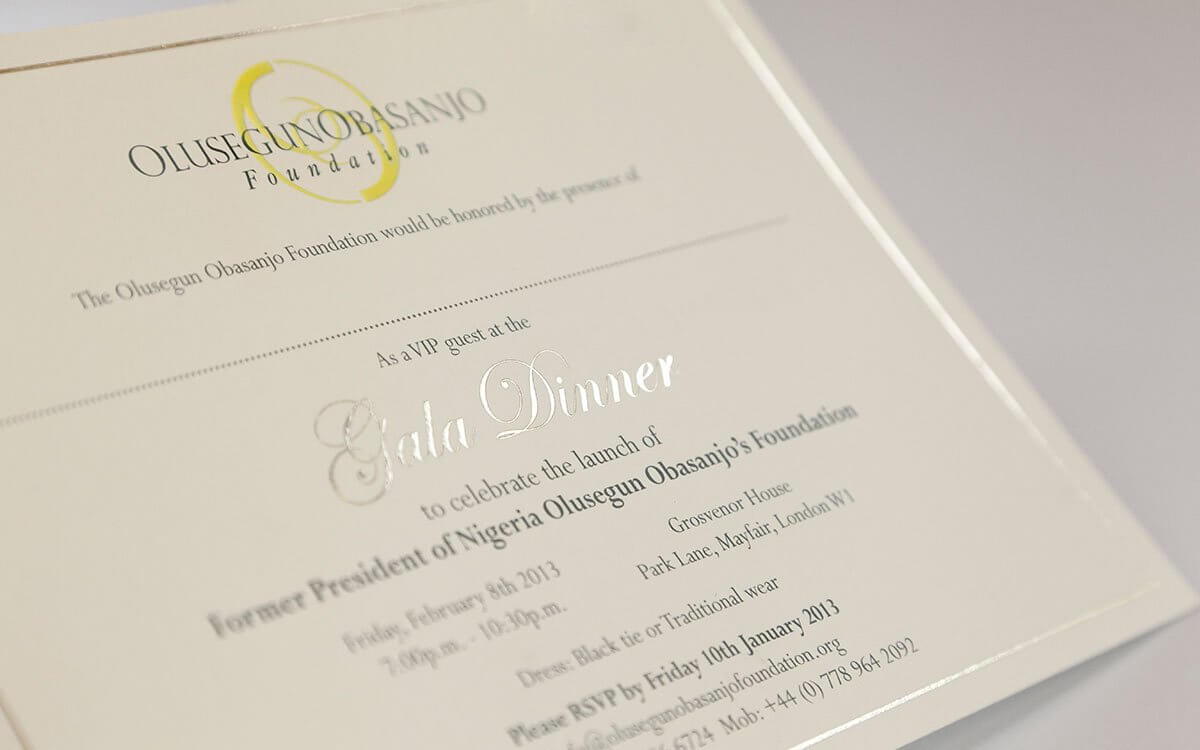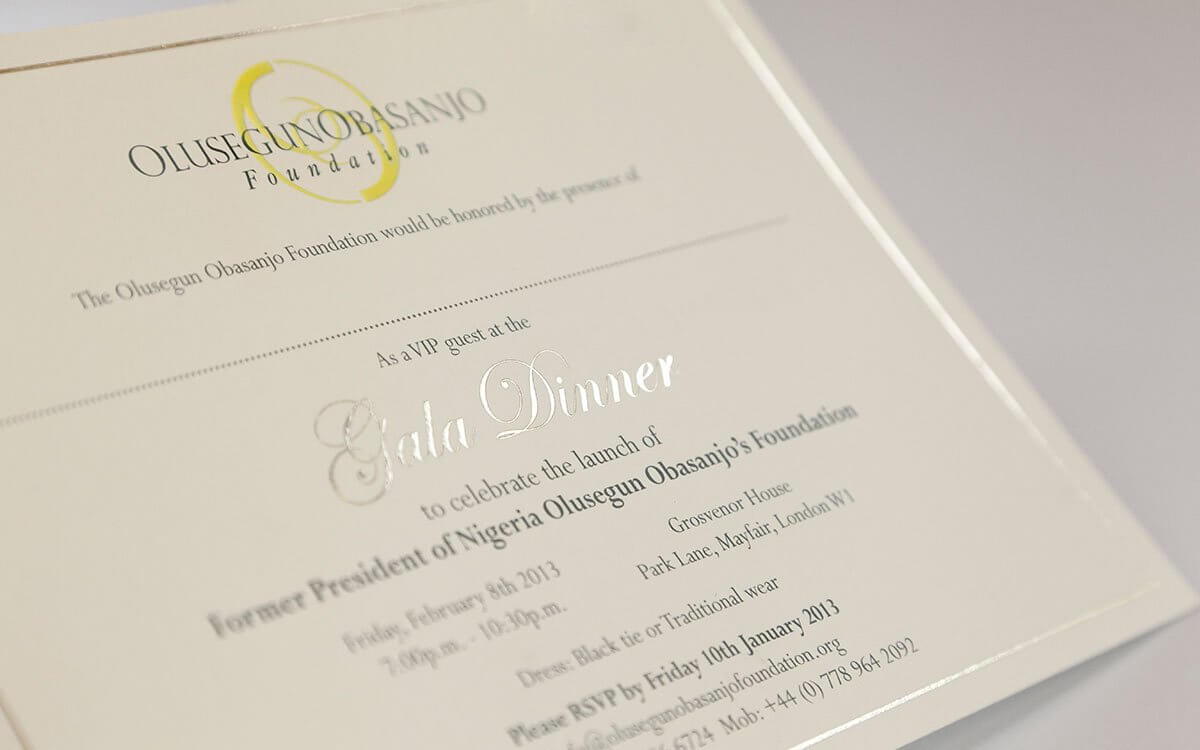 Invitation Printing UK
If you're looking for a quick & simple printing service that delivers stunning invitations for your event; Action Press is your answer. We offer a wide range of invites, cards and notelets printed for events, both business and private, large and small. Our broad knowledge of the many different materials and print methods available means we can offer very high quality invites at great prices and on time. The quality of your invite could make the difference between someone choosing to attend your event and not and in business circles it can be even more important to make a strong impression. Our experienced team can advise on anything from choosing the right print medium to choosing the most economic and high-quality printing method. Get in touch today for a quote!
Wedding Invitation Printing
Your wedding is a wonderful but stressful time and every detail needs to be its best; starting with the invitation. Make sure your guests receive the highest quality invitations that reflect the style and class of your wedding. We supply you with luxurious wedding invitations to send to your guests with customisable style options that will tell the guest what to expect from the big day. Choose from our range of eye-catching designs and options to bring to life your perfect wedding invitation. Our expert team is here to guide you to find what invitation works best for you, eliminating the stress and our attention to detail will ensure that you get the very best quality for your wedding invitations.
Our team can create custom invitations in any design you need to suit your event. From portrait or landscape, a wide range of paper thicknesses and finishes, and gilt edging to die cut shapes and embossing, we offer a great selection of options to tailor your invitation design to suit your theme. Make your invitations personal to your event with textured, coloured or even iridescent card to stand out in all the right ways. We can print invitations in any design you like, so contact us today to discuss your options.
Business Event Invitation Printing
Are you setting up a networking event or hosting a professional get together? Like a business card, the invitation will be an important first impression. Our over 40 years of experience means that we can provide you with a comprehensive business event invitation service. Whether you're running an awards ceremony, launching a charity support evening or creating a new networking event, we can create the perfect invitation to send to your potential guests. If you have any questions about your next corporate or business event, talk to our team for advice and a supply of how to best create the perfect invitation.
Affordable Invitation Printing Service
Do you need to have high-quality invitations to your private or commercial event but not looking to break the bank? Get a quick quote from our team for your next order of invitations to see how you can get the right product for the right price. We're happy to provide expert advice and guide you on what we think will work best for your event. With access to a wide range of papers, finishes, inks and equipment, we ensure a professional result that will hit the mark. So don't delay, talk to us today to get a quote to get your invitations printed by a professional and reliable service.