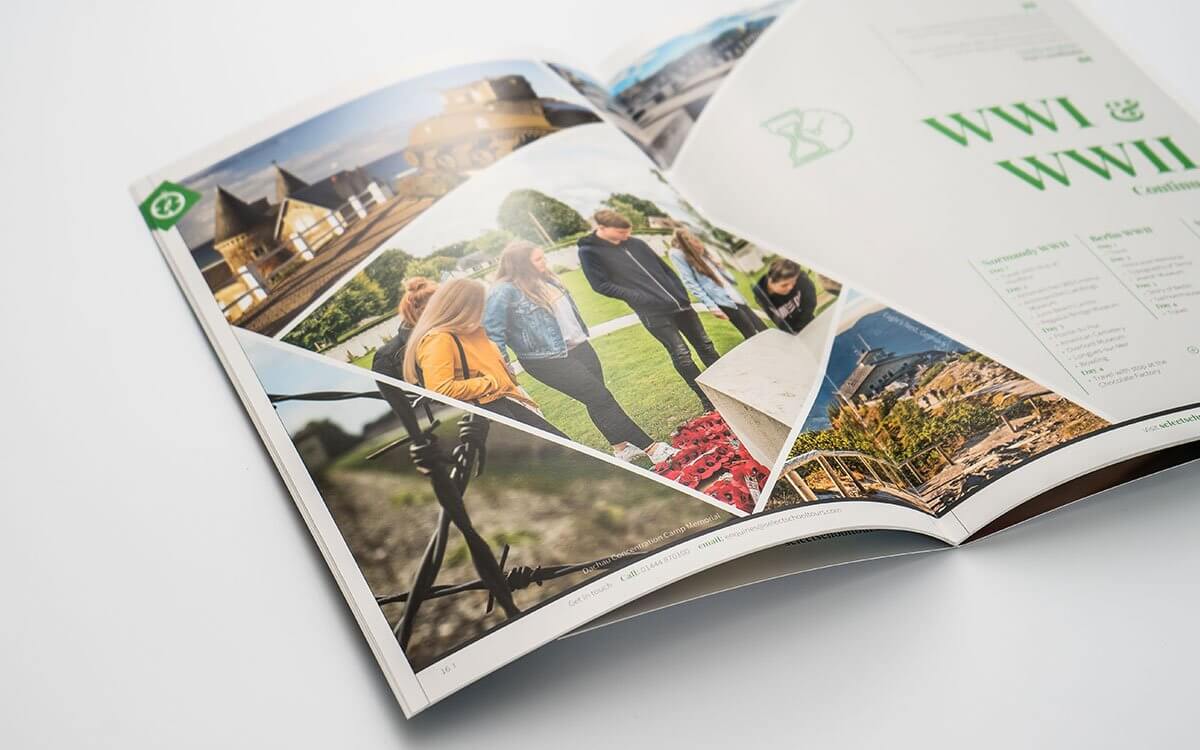 School, Colleges and Universities – our comfort zone!
Prospectus for the education sector, one of our many areas of expertise, we work closely with bursars, business managers, marketing managers and secretaries for Private and/or specialist schools, colleges, and we even work with students to design and produce year books, prospectus, catalogues brochures, alumni publications, posters and other marketing material both for events and for daily use on the premises.
Schools and Colleges tend to rely on our experience particularly with the layout and photoshop requirements to ensure professional and consistent branding every time. We can discuss, assist with planning, and advise on best print methods suited to your requirements and budget available.
A service that features an amazing 40+ years of experience.
We have the expertise and commitment to fulfil your printing requirements, from design to delivery.
Professional Advice
Quick estimates
Attention to detail
Capable and reliable