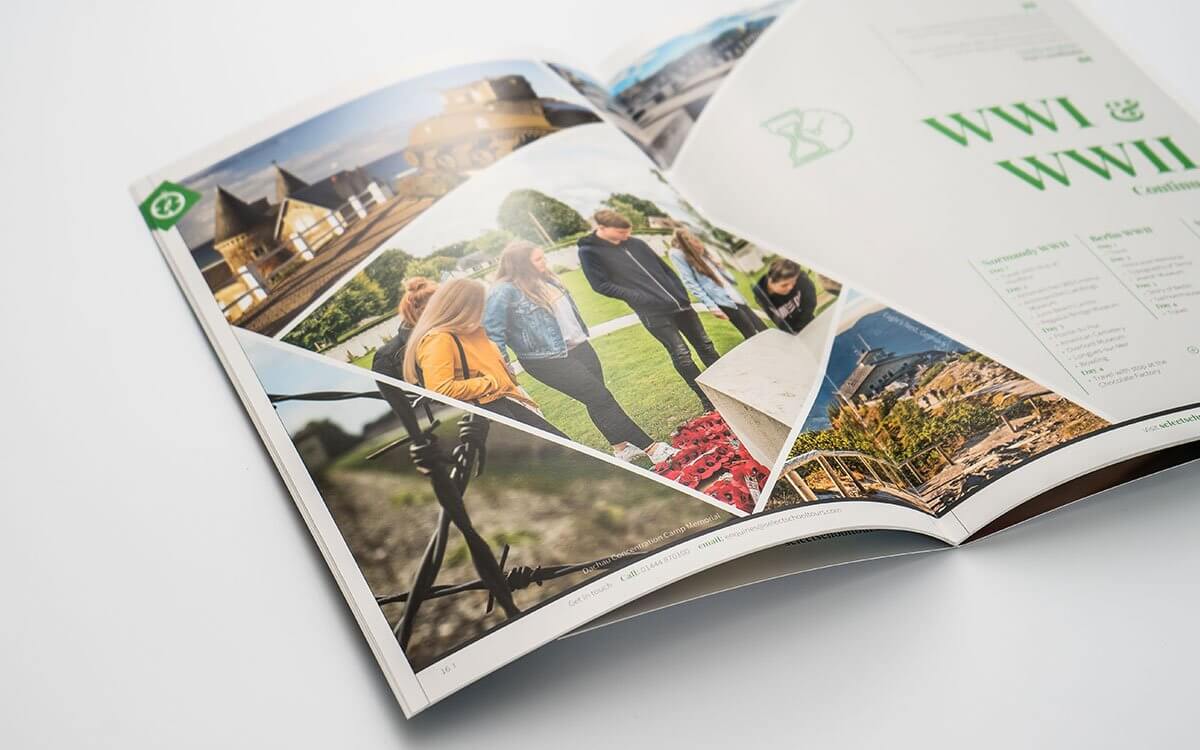 School, Colleges and Universities – our comfort zone!
Prospectus for the education sector, one of our many areas of expertise, we work closely with bursars, business managers, marketing managers and secretaries for Private and/or specialist schools, colleges, and we even work with students to design and produce year books, prospectus, catalogues brochures, alumni publications, posters and other marketing material both for events and for daily use on the premises.
Schools and Colleges tend to rely on our experience particularly with the layout and photoshop requirements to ensure professional and consistent branding every time. We can discuss, assist with planning, and advise on best print methods suited to your requirements and budget available.
Showcase the USPs of your school to parents and prospective students with bespoke school prospectuses. From full colour images to clear layouts and high-quality paper, there are many design elements to consider when creating a school prospectus that makes an impact – that's where we can help. Our print experts can accommodate any request, from size and paper texture to thickness, glossy or matte pages and binding options. Create the perfect school prospectus that sets your organisation apart from other schools and universities around the country. Contact Action Press to discuss how we can produce the ideal prospectus for your school, college or university.