Duplex Business Cards
These very special double layered business cards make a great impression.
Duplex Business Card Printing
The word "duplex" simply means "having two parts". We create our heavyweight duplex business cards by glueing two or more sheets of board together to create super-thick, high-impact double layer cards. By combining sheets of the different coloured board we can also achieve a distinctive and eye-catching multi-coloured edge. Simply stunning!
We create professional, high quality duplexed business cards that are printed onto thick boards and can be customised in a variety of ways. From coloured edges to embossed lettering and even laser cutting, you have a wealth of options to choose from to create a bespoke duplexed business card that elevates your brand and sets you apart from the competition. We can accommodate virtually any request, from size and shape to colour and finishes, so get in touch today to discuss your options with our friendly team.
Make the Right Impression
Business cards still play a major role in networking, career progression and simply doing business. Making sure you have the right business card for you and your team can make all the difference. While standard business cards can look great, a duplexed business card gives you the chance to stand out without being over the top. By layering different coloured card we can create a thin multicolour layer that gives the card more depth and looks fantastic! The added weight and feel of duplex business cards can really make an impression when they are handed over during a meeting or at a networking event but also to potential clients and customers.
Duplex Business Cards
Make a great impression with a double layered business card. There are many types out there but when it comes to luxury business cards duplex is the way to go. We think premium business cards still matter, despite the change in the way meetings are happening people are still sending business cards int he post and giving them out when meetings happen. Duplex business cards just show you go that extra mile and really highlight the brand and the individual.
If you would like to discuss the colour ranges and options for duplex businesses cards then get in touch with our friendly print team today!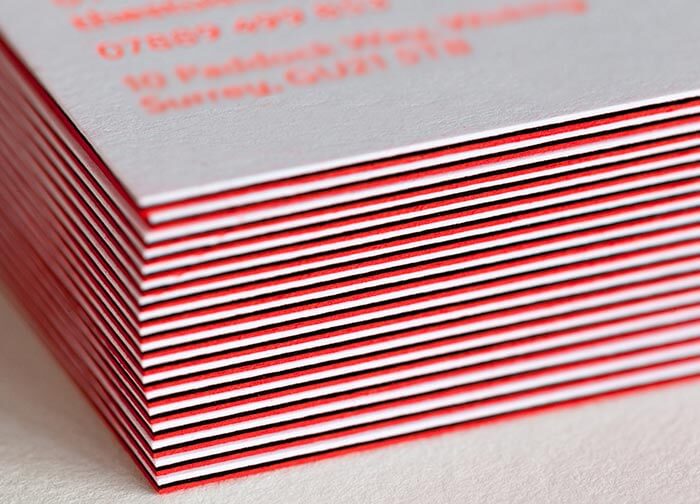 How are duplexed cards made?
To create our duplexed business cards we apply glue to two (or more) sheets of board and carefully position them on top of each other. We then feed the duplexed card sheet through high-pressure rollers to squeeze it firmly together.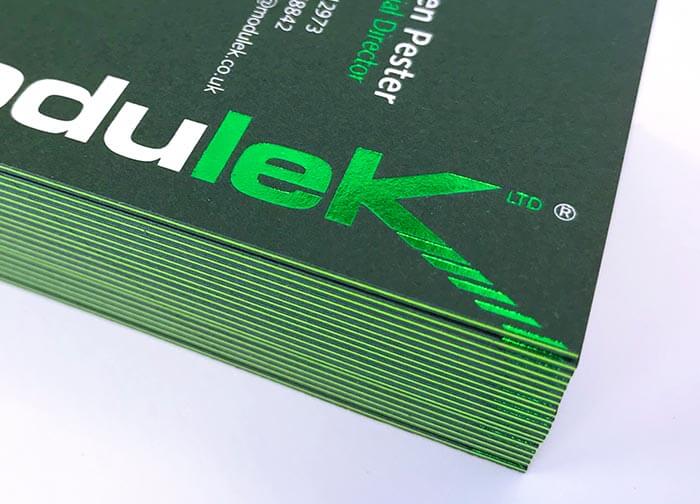 Add special finishes for even more class
Adding special finishes such as soft touch laminate, hot foil or custom embossing will make your duplexed business cards look and feel even more special – perfect for premium brands who need to make a great first impression.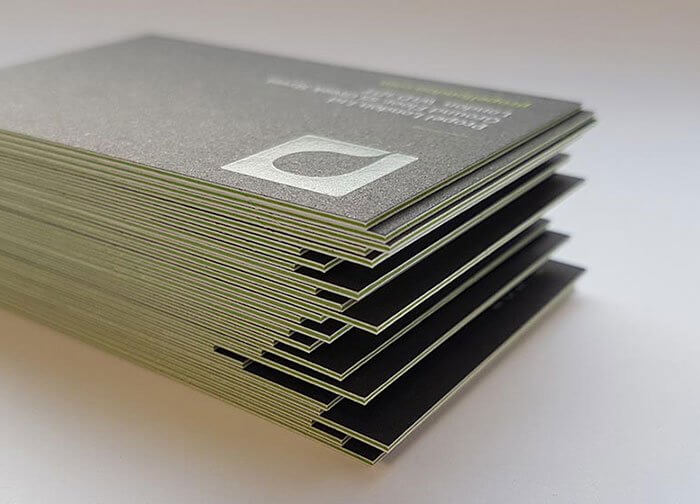 Clear foil to highlight your Duplex Business Card
How about a clear gloss hot foil to highlight your logo or let the foil be the message with no related print under it? That creates a really eye-catching finish.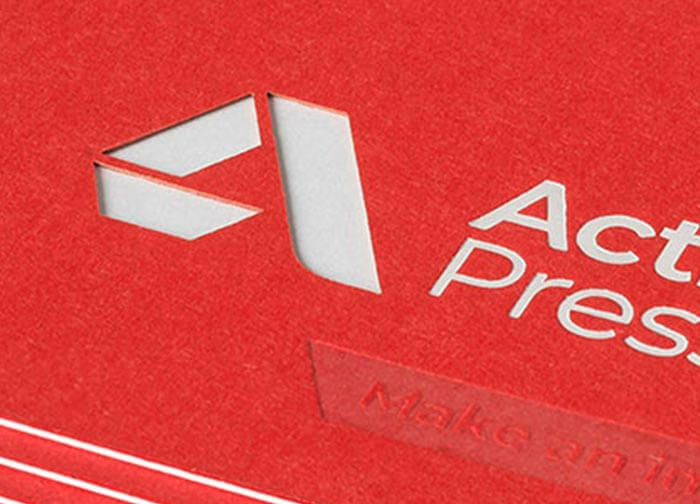 You can even laser cut duplexed cards!
For an extra-special finish we can laser cut through one layer of your duplexed business cards so that the other layer colour shows through. For a slightly more subtle effect consider using this process with two duplexed boards of the same colour.
How much do duplexed business cards cost?
Duplexed cards are less expensive than you might think, especially when printing multiple versions together (e.g. if you were to order business cards for several people at once).
Here at Action Press, our in-house duplexing equipment enables us to maintain high levels of quality control whilst making savings that we can pass on to you – it's a win-win!
With duplexed card projects, the print spec will often vary greatly from one job to the next. Due to this we usually provide a customised print estimate for each individual enquiry.
Take a look at our other products available; catalogues, business cards, and notepads.