Litho Printers UK
The traditional long print run process that offers a stunning final product.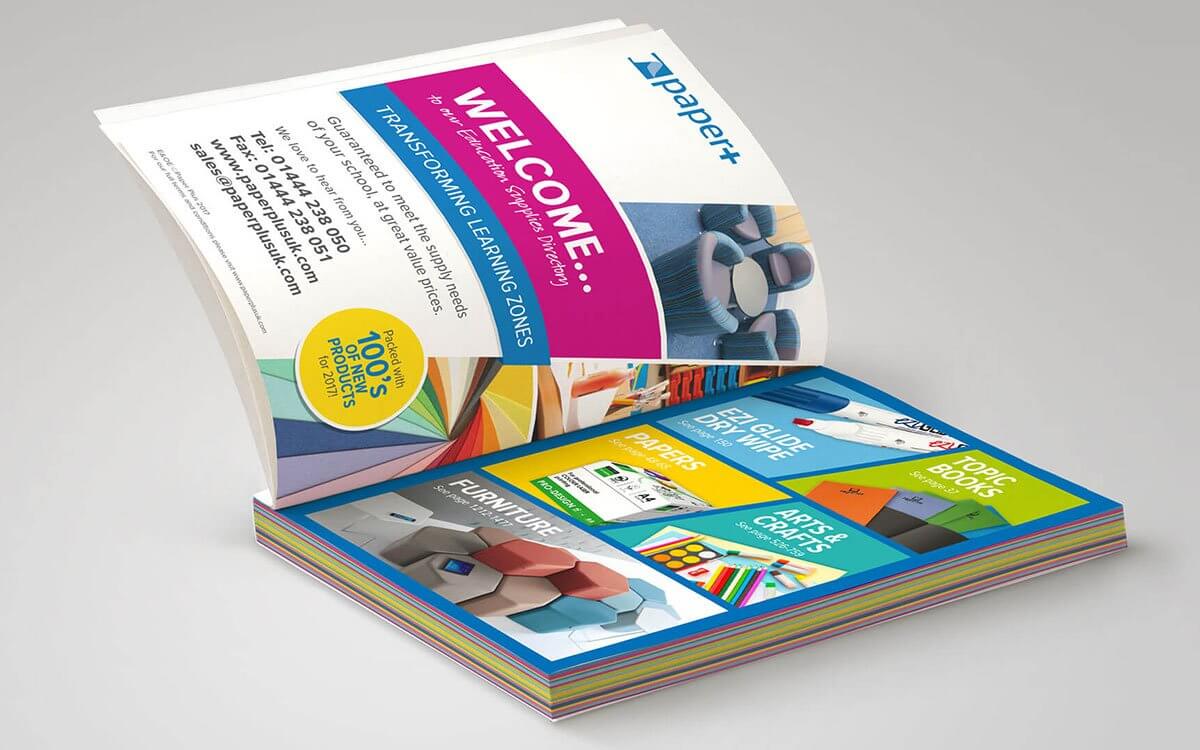 Lithographic Printing
We have been offering litho printing since 1975. Digital printing is perfect for short-run print but litho printing is the only way to go for your longer-run catalogues, leaflets, brochures, forms, cards, folders, documents, posters, and so on. We have a range of different-sized printing machines to cater for any business litho printing needs.  We have B3 here for small forms and business cards or B1 for products like catalogues.
We can advise on everything to do with your print project from design to the best finishes. Our team are always on hand to discuss your needs whether you're a start-up creating your first company brochure or a marketing department designing new business cards.
We are litho printers inside out and our team really knows their stuff. Get in touch to speak to one of our experienced account managers and get a quote for your litho printing project today.
What is Litho Printing?
Lithographic offset printing, also known as litho printing, is where the image of whatever is to be printed on the page is placed on a plate. This plate is then covered in ink and pressed against the print material. The ink is then absorbed by the material and so the printing is completed. The materials used can be paper, cardboard, and a whole host of other materials too.  It is a highly skilled process and while it is certainly a more traditional type of printing for books and the like it is still highly popular and for good reason.  Digital printing can be faster and easy to set up but for large runs, lithographic printing can be better for large volumes and the quality is very high.
Benefits of Lithographic Offset Printing
If you're looking for high-quality printing, litho printing is a tried-and-tested method that has been used for centuries, and for good reason. Lithographic printing offers a wide range of benefits, here are some reasons why you should consider it for your next print project:
High-quality printing. Litho printers are known for producing sharp details, vibrant colours and incredible resolution.
Cost-effective for larger runs. If you're printing large quantities of items, litho printing can be a cost-effective option. The cost of the printing plate is spread across the entire print run, so the cost per unit decreases as the quantity increases.
With lithographic printers, the print quality remains consistent throughout the run. This means each print is identical which is important for maintaining your brand's reputation.
Special effects. Litho printing can incorporate special effects like metallic inks and embossing, which can add visual interest and texture to your print products to help you stand out from the competition.
Litho Printing Vs Digital Printing – Which Is Best?
When it comes to printing, the two most popular options are litho printing and digital printing. But which is best for your requirements? While both have their benefits, there are some key differences that you should consider.
Digital printing is a newer technology that involves printing directly from a digital file. This means there is no need for printing plates or any other setup time making it faster and more cost effective for smaller print runs. Litho printing uses printing plates that are popular for larger print runs.
Both print methods are great, however, if you need a large number of items or need more precise details, lithographic printing may be your best bet. If you're looking for shorter print runs, quicker turnaround times or on-demand printing, then we recommend looking at digital printing.