Ring Binders
Your quote, your documents, your papers need protection and organisation.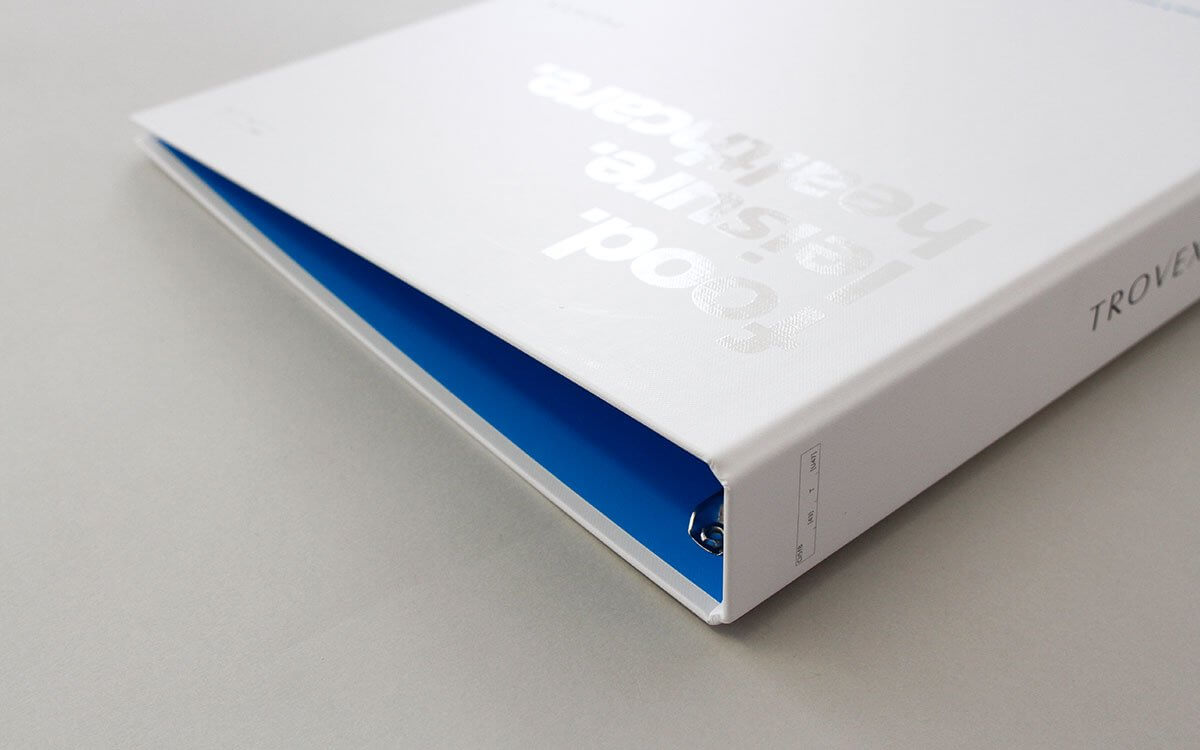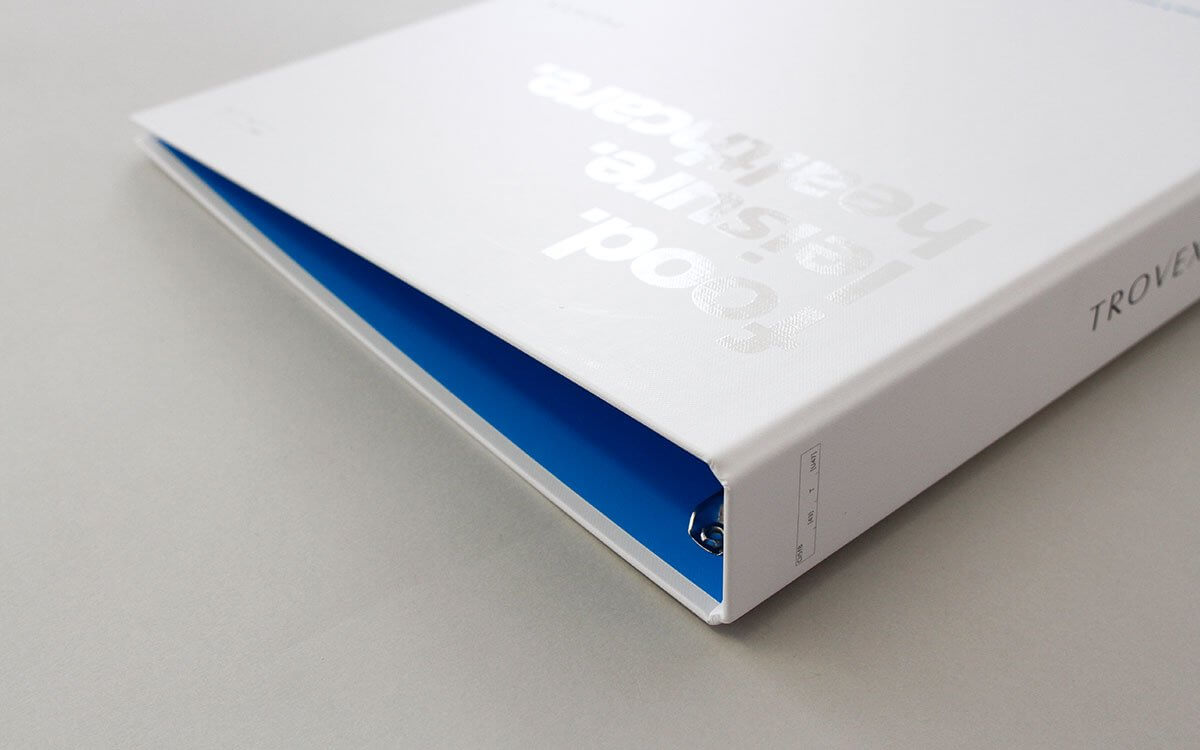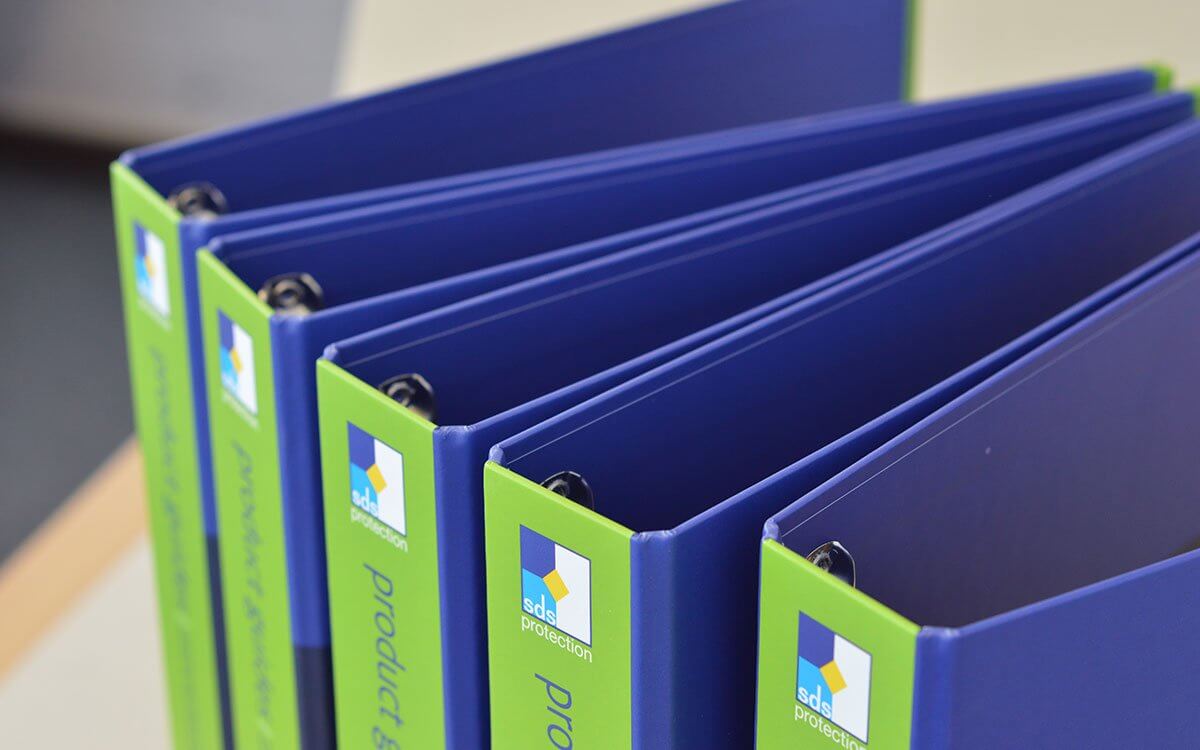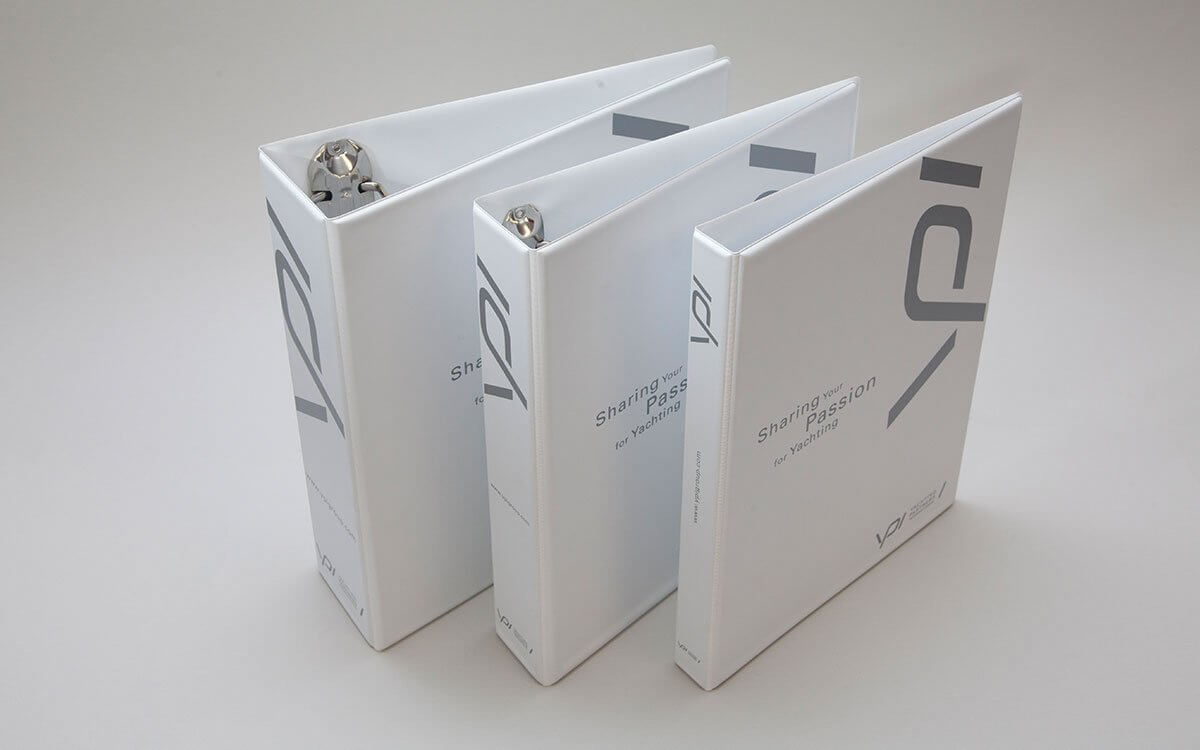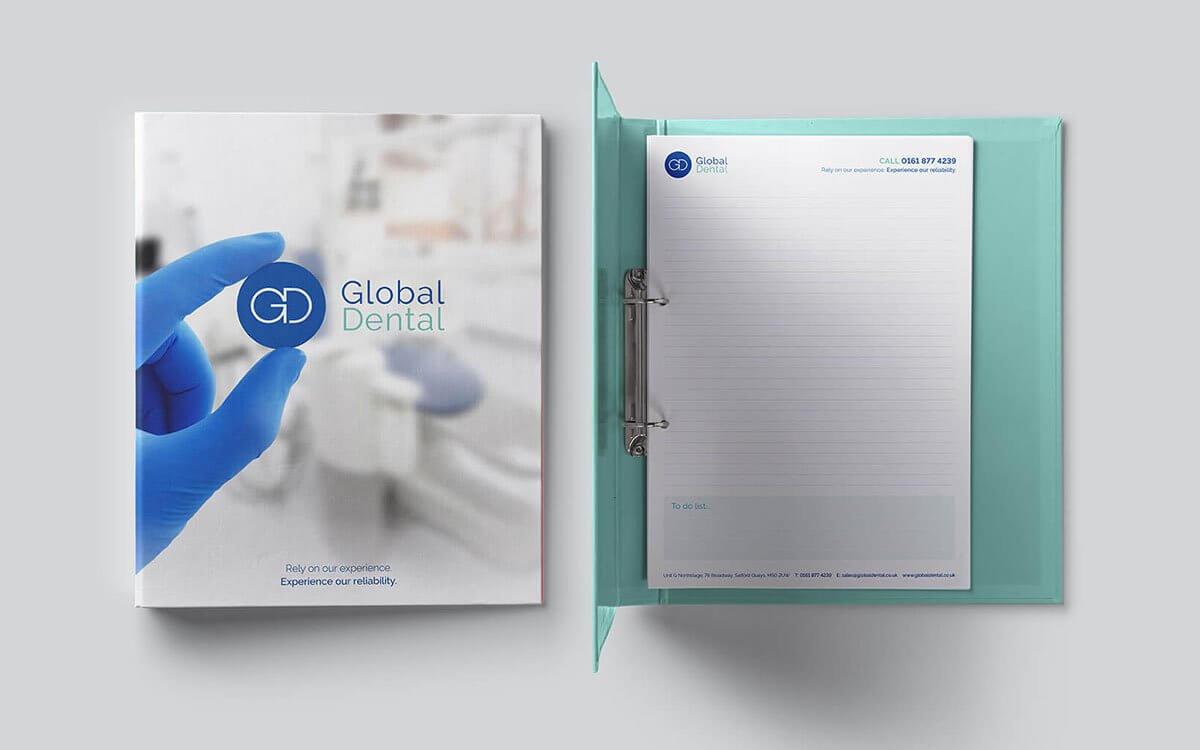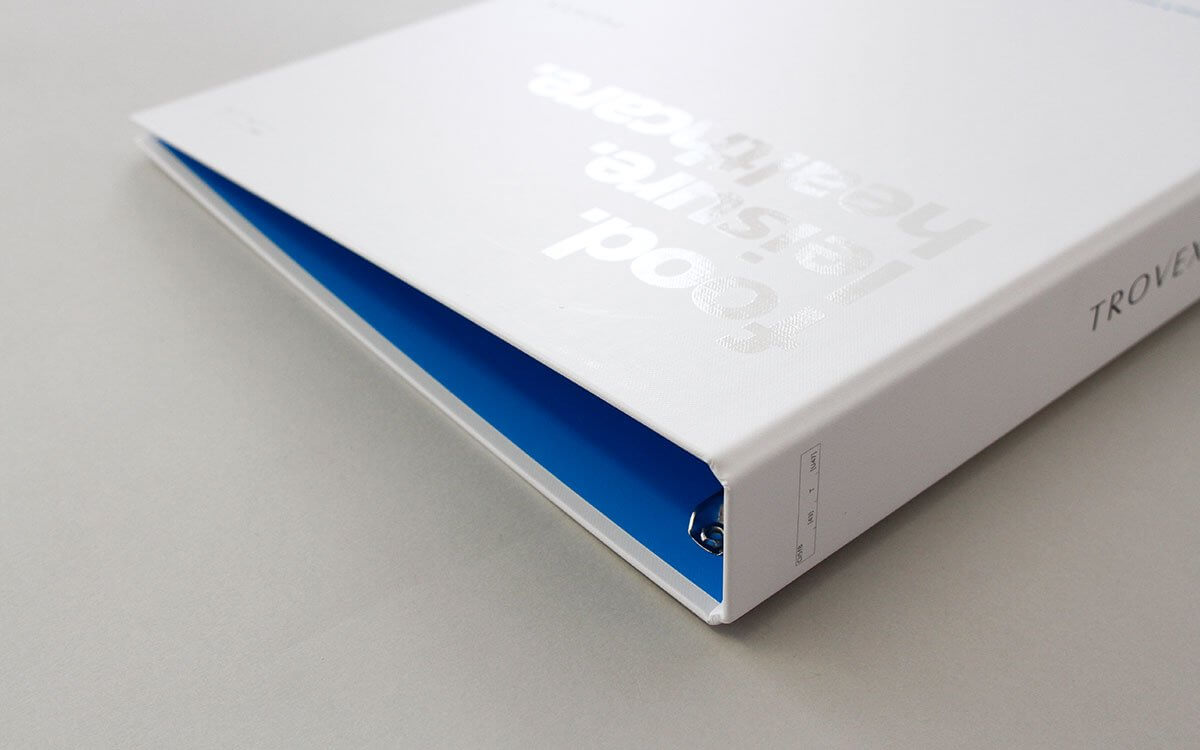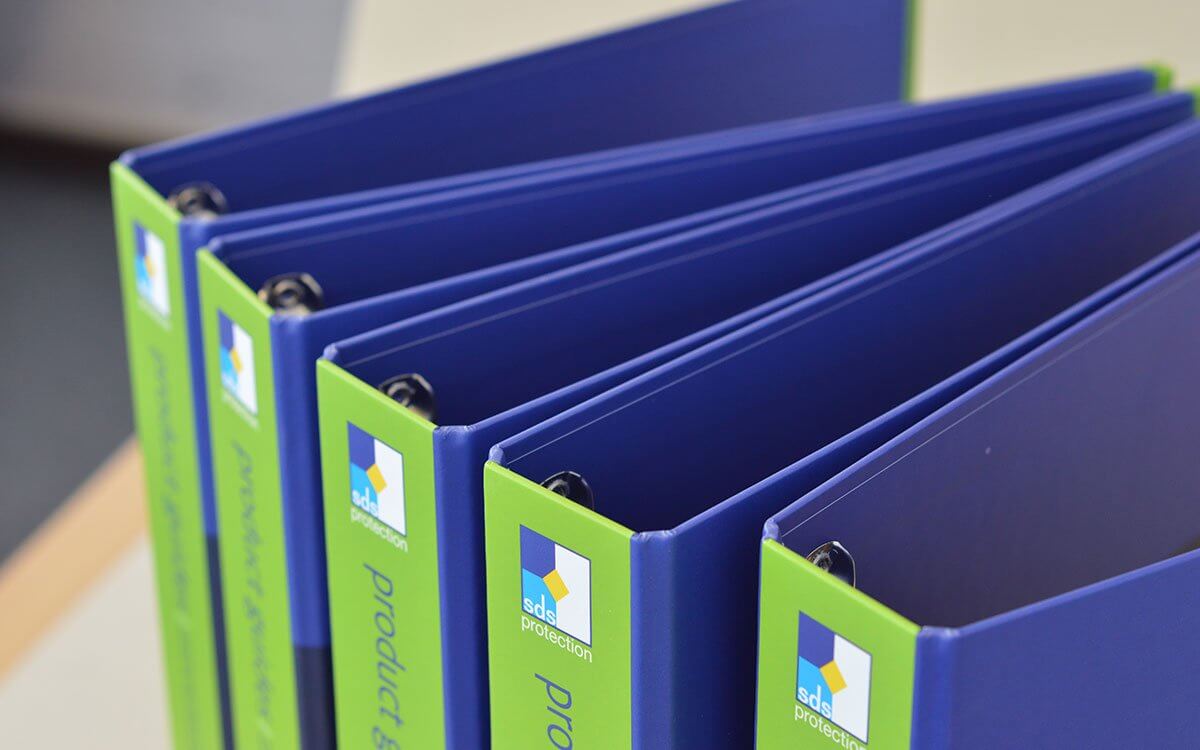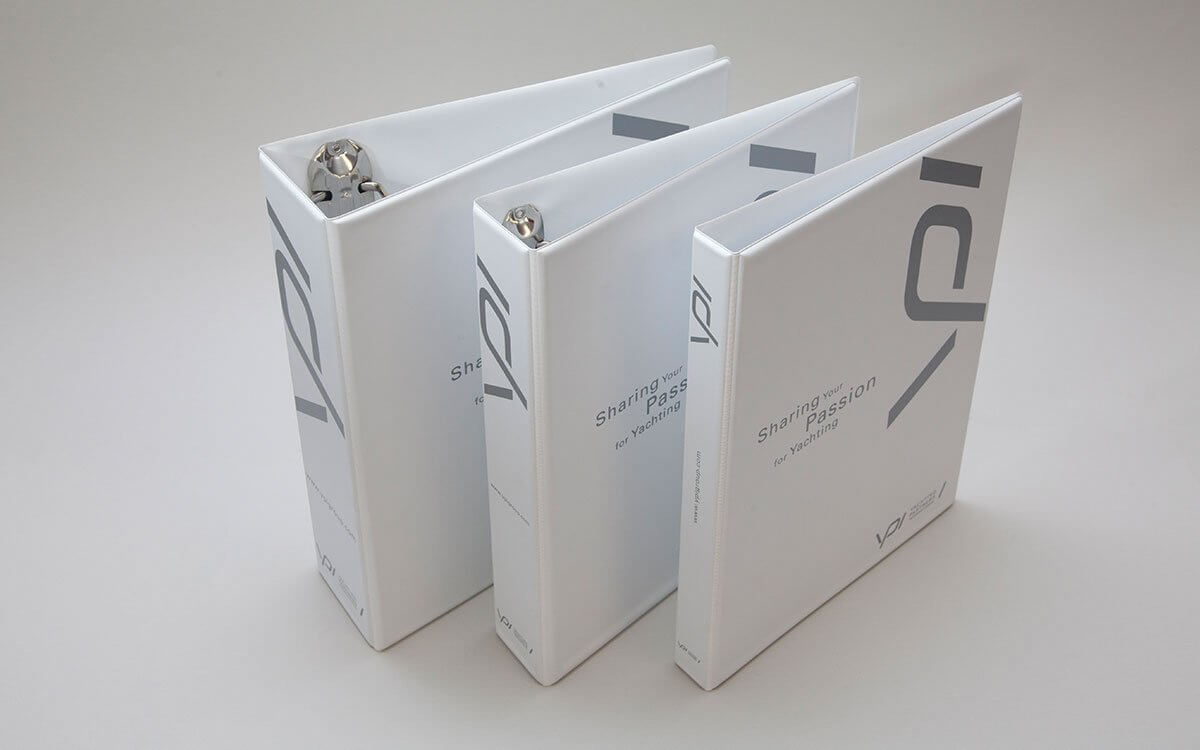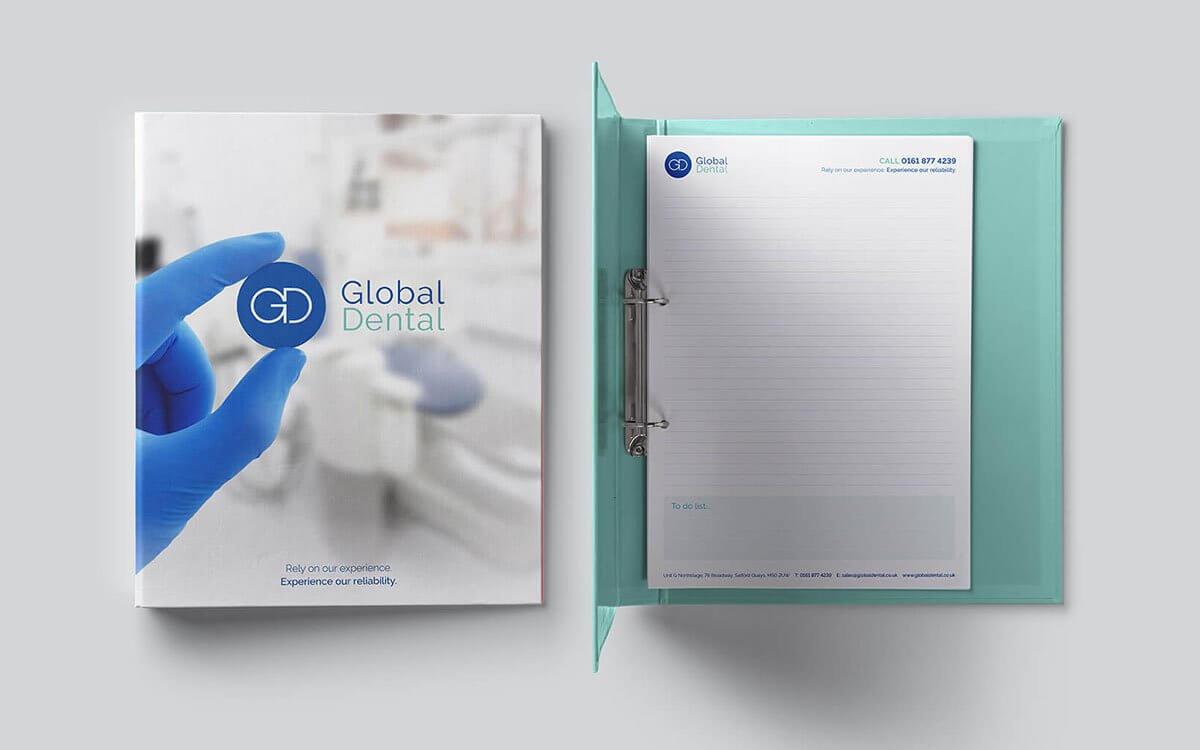 Bespoke Printed Ring Binders in Sussex, Kent & Surrey
For all your document presentation requirements, the tidy, study ring binder. Completely flexible for amending content, displays your brand to all in the office, protects the contents perfectly.
There are many options with Ring Binders that we can tailor to your needs and budget. See our blog post for details. High or low quantity, large or small capacity, contact us on the chat or email and we will build the binder you need.
Some options to consider
Different size mechanism with 'D' ring or 'O' ring

Variety of colours with PVC and polypropylene, frosted or clear

Different print methods, litho, silk screen etc. Just ask the professionals

With paper over board we can give it a grain texture, emboss, foil, whatever you need

6 page binder that fold back to stand as a tent desktop presentation

The options are extensive, ask the professionals for help
A service that features an amazing 40+ years of experience.
We have the expertise and commitment to fulfil your printing requirements, from design to delivery.
Professional Advice
Quick estimates
Attention to detail
Capable and reliable