What's the best binding method for my brochure?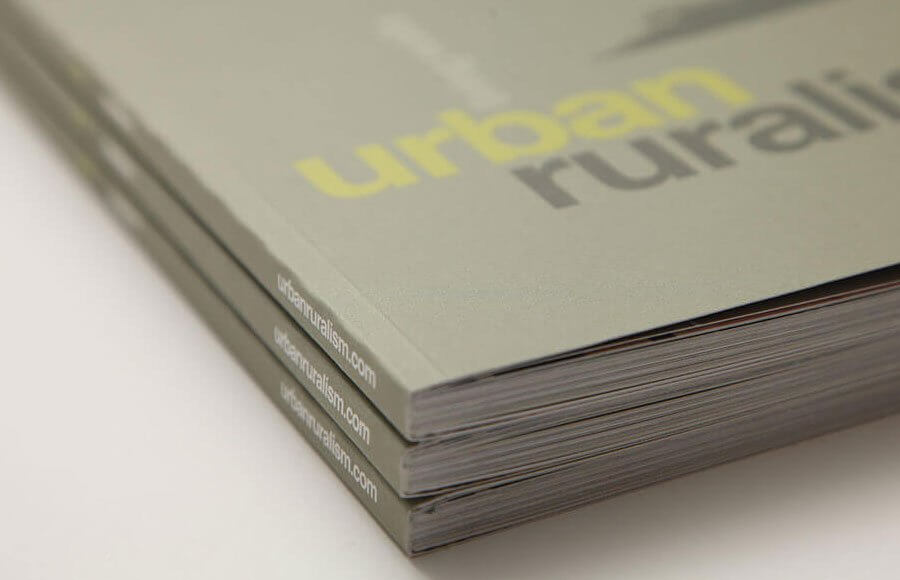 So you're planning to produce a printed brochure, book or catalogue…but have you considered the best binding method to use? This final stage of the print finishing process can have a big impact on the success of your publication so let's explore some of the most popular options.
Saddle Stitch A very durable and cost-effective binding method, call it 'saddle stitching', 'two-wire stitch' or 'stapled spine', all terms are commonly used. The construction is very simple and strong, no chance of pages falling out because the paper runs through the spine without break. The book sections (four pages per section) are collated then 'stitched' together with a metal wire that is punched through the spine from the outside with the ends of the wire is bent around to grip the paper forming a staple. Suitable for 8-96pp (printed pages) depending on the weight of paper used. You can find saddle stitch booklet printing at Printivity for good quality programs, pamphlets, newsletters, and more. Good points: low-cost, strong and neat, no content lost in spine. Not so good: stitches can be unsightly and there's a tendency to spring open at the centre with the thicker books, no spine to print on.
Loop Stitch Similar to saddle stitching but instead of flat stitches in the spine, loops are created, enabling the booklet to be inserted into a ring binder. Loop stitching is a great solution for informative publications that will be supplied in instalments (e.g. a monthly magazine) or specific product range brochures that are part of a larger collection and may need to be changed, updated or added to regularly. Suitable for 8-68pp (printed pages) depending on the weight of paper used, not quite as strong as a standard saddle stitch.
Perfect Bound or PUR This popular method results in a square spine that can be printed on and is often used commercially for paperback books, being a cheaper alternative to hardback 'Case Binding' (see below for more on this). Hot glue is applied to the binding edge then the cover is glued as a wrap-around over the glue with a minimum spine thickness of 3mm. Perfect binding has advanced a lot with improved techniques to make it stronger like PUR glue that is commonly used, Polyurethane Reactive glue. Notch Binding is the older term for scoring the pages before applying the glue. Both work well but PUR is better and generally used now. Suitable for 3mm + spine thickness.
Good points: neat, cost-effective, lies flat when closed, spine can be printed. Not so good: tends to spring shut, two-handed opening, printed content lost in spine.
Wire-O-Bound or Spiral bound A mechanical binding method that uses a pre-formed double-loop wire through punched holes in collated leaves of paper – a great option for books that need to lay flat when opened. Wire combs can be sourced in a selection of different sizes and colours to suit the item being bound and the end result is very durable, particularly when clear acetate or polypropylene front/back covers are added. Suitable for any thickness up to 30mm. After that we can Spiral bind, please ask Good points: cost-effective, lies flat when opened, single-handed opening. Not so good: spine cannot be printed, pages cannot be added or removed.
Case Bound This binding method is typically used for hardback books of 60 or more pages which require a high-end, durable traditional finish. Pages are collated together then thread sewn in sections and affixed to endpapers which are glued into the hardback cover. Casebound books are finished by hand making it a rather time-consuming and expensive option. Suitable for 60-400pp (printed pages) depending on the weight of paper used.
Singer Sewn This traditional binding process shares some similarities with saddle stitching but uses thread stitches along the entire length of the spine instead of wire staple. Different colours of thread can be used to create really cool contrast effects. Suitable for 8-24pp (printed pages) depending on the weight of paper used.
We provide a high-quality brochure printing service as well as catalogue printing  – Get In Touch to FInd Out More
Still unsure as to which binding method would be best for your publication? Call today on 01444 236204 or contact us for friendly, expert advice and guidance.