How Are Magazines Printed?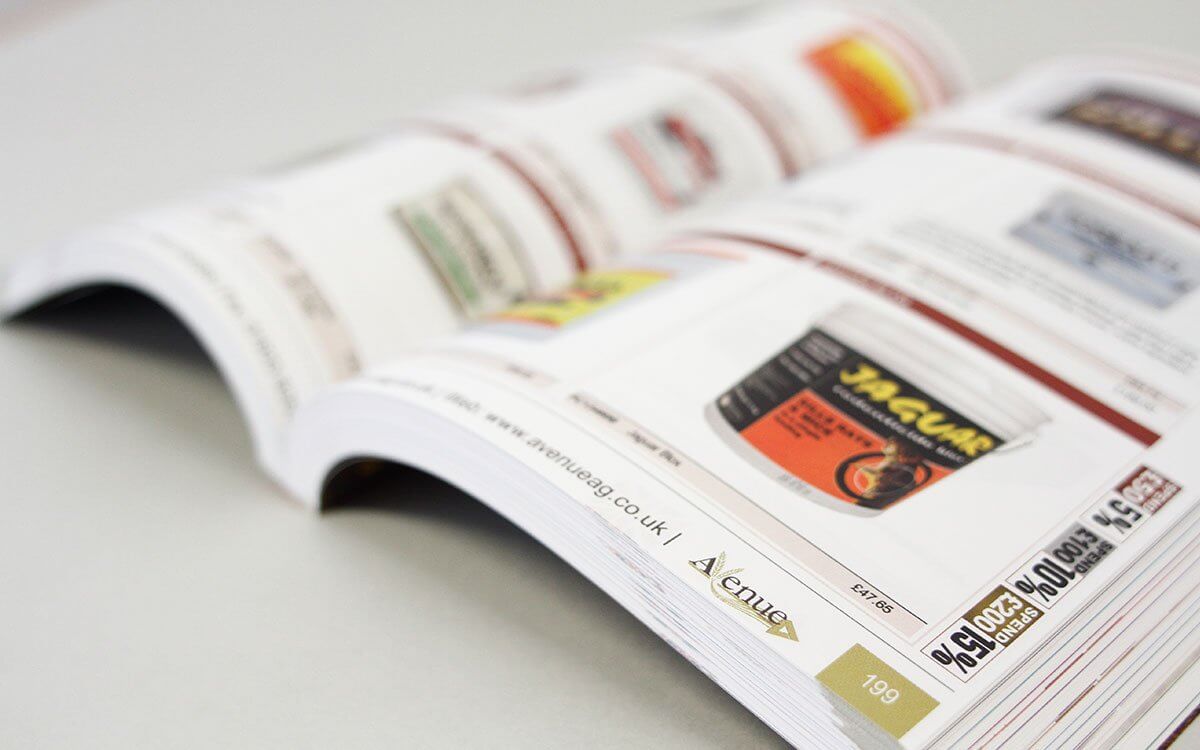 Putting together a magazine is a huge task involving many components and roles. Of course, a magazine needs writers, editors, photographers and stylists but, even when the layout is complete, there's a great deal that goes into putting it all together and getting it printed and bound.
When it comes to magazine printing we have many years of experience so get in touch if you are looking for UK printers.
High-quality ink is essential for magazines as they rely on having bright, vivid images and very clear text. Paper choice is important and affects not only the look but also the feel of the publication. Photographs, particularly those used in product sales, must also depict colour accurately.
How you print a magazine has a huge influence on the perceived quality, cost and intended readership of your publication. Whilst it may not be wise to judge a book by its cover, a magazine is very much going to be weighed by its appearance and it's not unfair to do so. After all, a magazine is supposed to be as much a visual experience as a literary one.
Generally, there are two printing approaches for magazines and each method has different pros and cons. So, let's explore offset vs digital printing in a bit more detail:
Offset Printing For Magazines
Offset printing is the most common printing technique for mass magazines as it is the most cost-effective. The quality of offset printing is also incredibly high.
What Is Offset Printing?
Offset printing is basically a huge advancement of original letterpress printing techniques. Although thankfully it is far more up-to-date, it is worth considering that offset printing is a longer process than digital approaches because plates must first be created.
This printing technique uses the CMYK model. Aluminium plates are created in four colours – cyan, magenta, yellow and black and then layered over one another. Using these four colours, any Pantone can be achieved and once all four plates have been printed, magazine pages will be as they were designed on screen.
The CMYK plates are put onto the press, wrapped around a blanket cylinder and printed onto a separate impression cylinder. This process, known as offsetting, results in a clearer, sharper final image.
Paper passes between both cylinders where the images and text are pressed, or 'offset', onto the pages. This is achieved through the use of oil and water. A roller that dampens parts of the plate that should be left unprinted (white spaces) and then a vegetable-based oil ink roller carries the ink onto the dry areas creating colour images and text.
Once each page has passed through each cylinder, a powder is used to dry the ink protecting the pages above and below.
Is Offset Printing The Best Method For Printing Magazines?
When publishers move to offset printing it is usually a sign that demand for copies has increased therefore the offset solution makes high-volume printing more cost-effective. This is because the bulk of the expense is spent on the pre-press set-up process, after which the cost of printing per page falls as the quantity rises.
The offset method generates a vivid and sharp outcome, although paper selection will also affect the quality and overall finish.
Digital Printing For Magazines
Digital printing is far easier to understand as it's what most of us use at home or in the office. Obviously, if you're printing a magazine you will be using specialist printers, such as Action Press, who will have far more sophisticated systems, machines and inks. Therefore, the quality will be significantly higher than at-home printing. However, the general method is the same.
An electro-photographic printer is fed directly from the computer so there is no matrix set-up process, making this printing approach far quicker and lower cost.
In truth, offset printing does result in a higher level of detail in the final image. However, since the quality of digital printing is also very high this is far from obvious to the untrained eye. Again, it depends very much on what you are printing, the size of the text and the thickness of the paper you are using.
Is Digital Printing The Best Method For Printing Magazines?
Choosing the best solution for magazine printing comes down to the quantity of your print run. Since both digital and offset printing offer similar high-quality results, the method you decide to use will probably be the most cost-effective. For large runs (usually over 250 copies), offset would be preferential because it will make the extra set-up cost worth it and the lower cost then of print per page will drive down the final price. Digital printing, however, will be better value for smaller print runs because, although the cost per page is typically higher than in offset printing, there is no set-up cost.
One other factor may also be timescales. Due to the preprint set-up involved in offset printing, this approach means a longer lead time until your final pages are printed and ready to be bound.
More About How Magazines Are Printed
At Action Press we use both litho and digital printing methods. So, if you'd like to know more about how magazines are printed or the best method to use to get your magazine or other publication printed, then get in touch today and speak to one of our friendly print experts.