How Do I Choose the Right Printing Method for My Project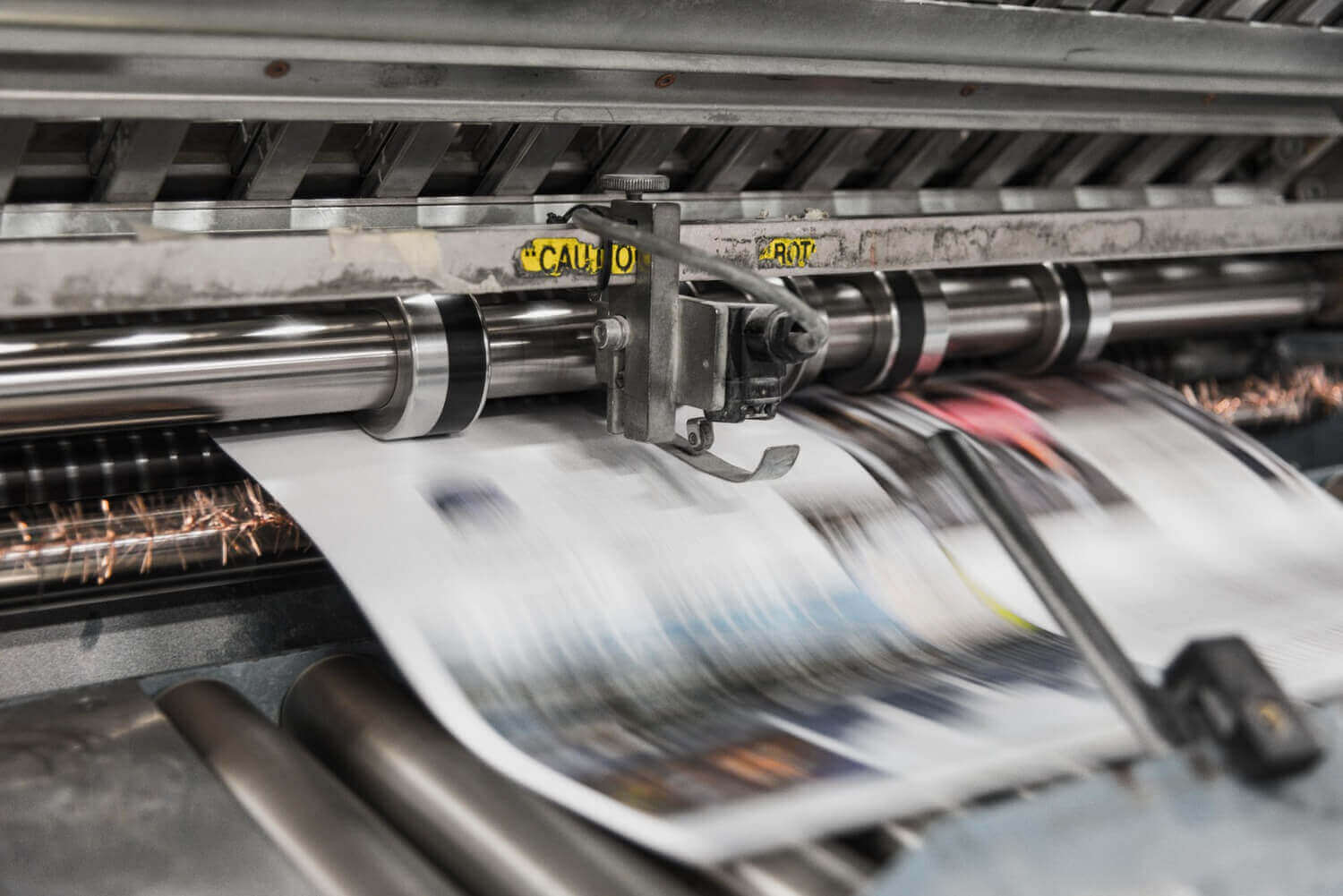 When it comes to representing your business on paper, no detail can be overlooked. Regardless of whether you're looking to bulk order flyers for a local drop, or design business cards for your high-end brand that will open even the heaviest doors, putting effort into the finish is essential.
Any printer worth their salt will be able to advise you on the right printing method for your project, but you can get a good idea of what you need by taking a few things into account.
What printing methods are there?
Let's start by exploring the most common printing methods available:
Digital printing
Digital printing has revolutionised the printing industry, allowing us to produce high-quality printed products on a fast turnaround. Best suited to smaller print runs, this method prints directly onto the page from digital files such as PDFs, negating the need for printing plates.
What are the benefits of digital printing?
Affordable
Short lead times
High quality prints
Easily customisable
Litho printing
Ideal for long-form products such as brochures, catalogues and leaflets, litho printing, otherwise known as lithographic offset printing, has been a printing method that we've been proud to offer since way back in 1975.
Lithographic printing involves using printing plates to transfer an image onto the surface that it's being printed on so that the ink can fully absorb.
What are the benefits of litho printing?
Cost effective for long print runs
Super high quality prints
Consistent finishes
Suited to optional special effects such as embossing
Die cut printing
Lending itself to bold designs that stand out from the crowd, getting your products printed using the die cut method is sure to make your business stand out from the crowd. Die cut printing involves custom shapes and designs that are created using lasers or thin steel blades (dies) that can cut designs out from paper or card.
What are the benefits of die cut printing?
Great to eye catching designs
Suited to both long and short print runs
Ideal for all kinds of products, from business cards to brochures
Quality finishes
What determines the printing method you use for your project?
Now that you're familiar with the common printing methods, it's time to interrogate your project, to find out which of them you need to use. The following questions should help you work out whether digital, lithographic or die cut printing would suit your project best:
What purpose does the project serve?
The printing method that you use for a luxury seasonal catalogue for your high-end homewares brand is likely to be different to the small discount card that you include with orders to reward customer loyalty, so first work out what kind of impression you're looking to give off with your printed products.
If the acquisition of big-ticket business hinges on it, you may want to consider the more intensive litho method, but if it's a quick and low-impact piece, digital printing could be the way to go.
How many prints do you need?
Leaflet drops will likely need a high print run, whereas welcome packs for new clients to your boutique business probably won't. For long print runs, litho printing is recommended, but digital printing is your friend if you only need a few copies. Die cut printing can be either long or short runs, so it's worth considering if you want your prints to really make an impact.
What's your budget?
How much you want to spend will have a lot to do with the printing method that you choose for your project. Litho printing is suited to bigger budgets, if you're really looking to invest in your printed projects, but digital printing is still a high quality alternative if you're looking for something more affordable.
How quickly do you need your prints?
Printing isn't an overnight thing in any case, but some printing methods are quicker than others.
If you're pressed for time, we'd suggest opting for digital prints – because the print can be taken directly from a digital file, the time intensive process of litho printing isn't required, speeding up the process. If you're planning ahead for a long print run and have some time to play with, we'd suggest considering lithographic offset printing.
What print finish would you like?
All printing should be done to a high quality finish, but getting specific about how you want your printed goods to look and feel will give you a steer on what printing method to opt for. For example, litho printing offers prints that are sharp, vibrant and an incredible resolution.
Consider also if you'd like your print to have any special finishes, to strike them out from the crowd and introduce a tactile quality to your prints. Special finishes offered by professional printers include:
Embossing
Raises elements of your design from the page, such as text
Debossing
Depresses elements of your design into the page
Spot UV
Highlights features with a varnish and gloss finish
Foil blocking
Elevates text and design elements with thin metal foil applied to your print. This could be any colour you like, but tends to be gold or silver usually.
Where should you get your project printed?
Now you know what kind of printing method you want to proceed with for your project, you need to find a trusted professional printer to help you bring your vision to life. That's what we're proud to do here at Action Press; we offer expert advice, quick estimates, and turnaround times you can rely on. Oh, and our prints are exceptional quality too, whichever method you go for! For a bespoke quote for your printing project, get in touch with us today either over the phone, by live chat, or via email – our experienced team will be only too happy to help.