What are Integrated Labels and Integrated Cards?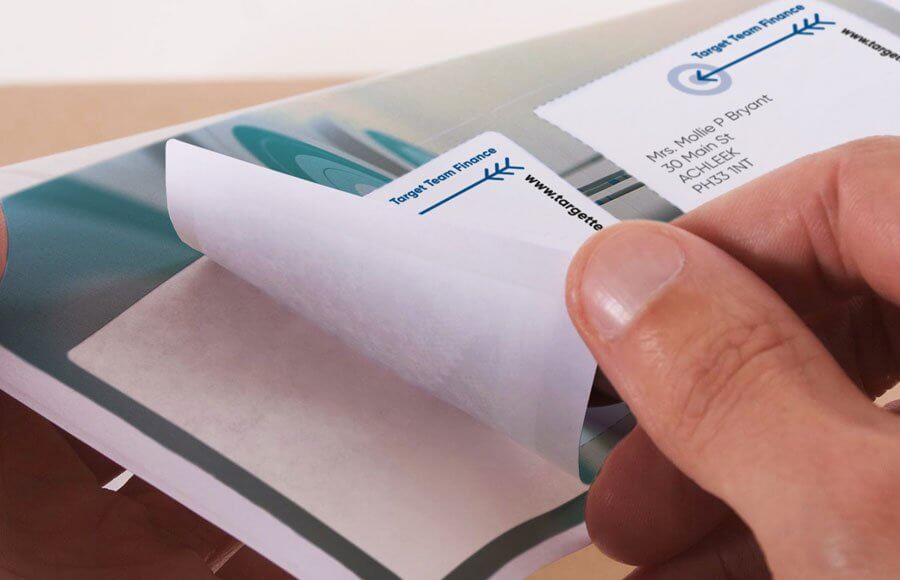 What are integrated labels?
Integrated labels are sometimes known as 'integral labels' or 'peel-out labels'. The term 'integrated label' refers to a paper backing sheet, usually A4 in size, which incorporates a kiss-cut, peel-out self-adhesive label. Integrated label sheets can be litho printed like a standard letterhead, but can also be overprinted using an inkjet or laser printer.
What are integrated labels used for?
Pre-printed sheets with integrated labels are often used for producing:
Despatch Notes
Packing Slips
Delivery Notes
Returns Forms
Invoice Sheets
Shipping Documents
Many companies have found that they can greatly improve efficiency in their operations departments by printing order information or invoice details onto a sheet that also includes integrated delivery/returns labels.
What configurations do integrated labels come in?
You can opt for one, two or three integrated labels per sheet with a choice of removable or permanent adhesive to suit any application. Integrated labels can be cut to bespoke sizes and shapes but it is most cost-effective to opt for standard sizes that are produced using existing cutters. For extra security or durability a laminate can be applied over the top of the labels, but be aware that this will prevent overprinting, unless a laser printable laminate is used.
---
What are integrated cards?
Integrated cards are similar to integrated labels but instead of incorporating a self-adhesive sticker, you can opt for a paper backing sheet that includes a removable, laminated card. Integrated cards come in various formats including peel-out cards, pop-out cards and butterfly (foldable) cards.
What are integrated cards used for?
Pre-printed sheets with integrated cards are often used for producing:
Membership Cards
Security Passes
Photo ID Cards
Name Tags
Loyalty Cards
Admission Tickets
Conference Badges
Due to the fact that integrated cards enable you to combine a letter with a durable laminated card for the recipient to remove and keep, many organisations have found them to be an effective way of supporting their membership or promotional activities.
We hope you found this article helpful. Should you have any questions regarding integrated labels and integrated cards, please get in touch with the friendly team here at Action Press – we love a good chat and would be more than happy to share our many years of print industry experience!