Printed, laminated and textured covers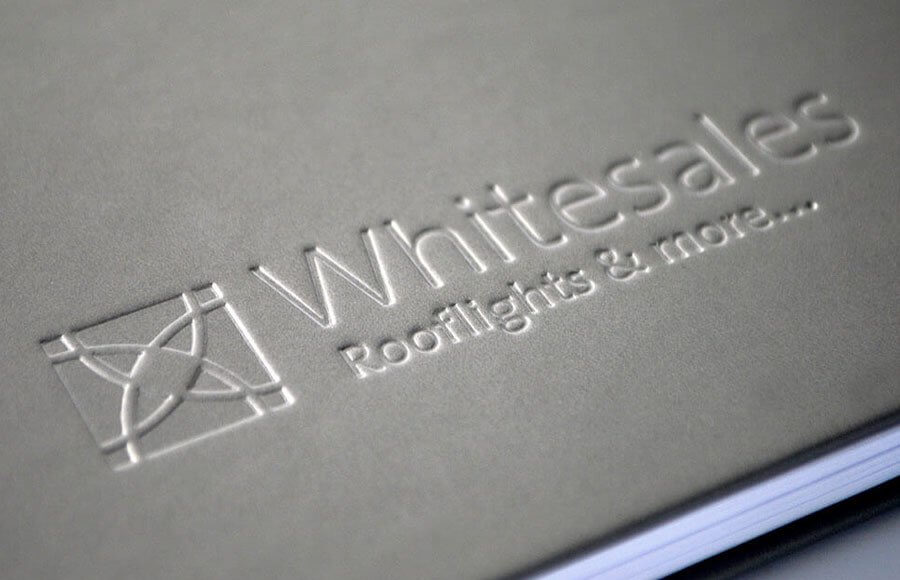 How would you like textured covers that are as tough and bespoke as Elephant skin? Have you ever picked up a textured card and stopped to feel the texture? How about the outer cover of your brochure? The cover of a brochure is clearly one of its most important features. After all, it's the very first thing that the recipients see and it's no exaggeration that a great cover can be the difference between a brochure being picked up or not picked up and opened or not opened. The printed image on the cover or the visual aspect is important of course, as we say here, but how something feels is arguably just as significant.
A texture embossed cover
A textured cover is one of the key features that can make the difference but the problem is that textured card is generally uncoated and an uncoated cover picks up all the dirt, grease and moisture around. If it's a ring binder cover or a folder or catalogue it needs a plastic laminate over the card cover to give it the protection it needs, but everyone does that. A plain laminated cover is so ordinary, so this is what we do…
Texture after laminating!
What we can do is apply a standard matt or gloss laminate to the card then we pass it between high-pressure rollers to add a custom embossed texture to the face of the sheet. This specialist process is sometimes called graining and can be used to achieve a multitude of different textures including woodgrain, leather, ribbed, canvas, linen and snakeskin to name a few! That is how you can get the hard wearing properties of a laminated cover and the special unique feel that comes with the texture you choose.
Would you like to discuss how to add that 'WOW factor' to your printed literature? Contact our friendly team of experts on 01444 236204 or drop us a line to take advantage of over 40 years of design and print experience.