The difference between litho and digital printing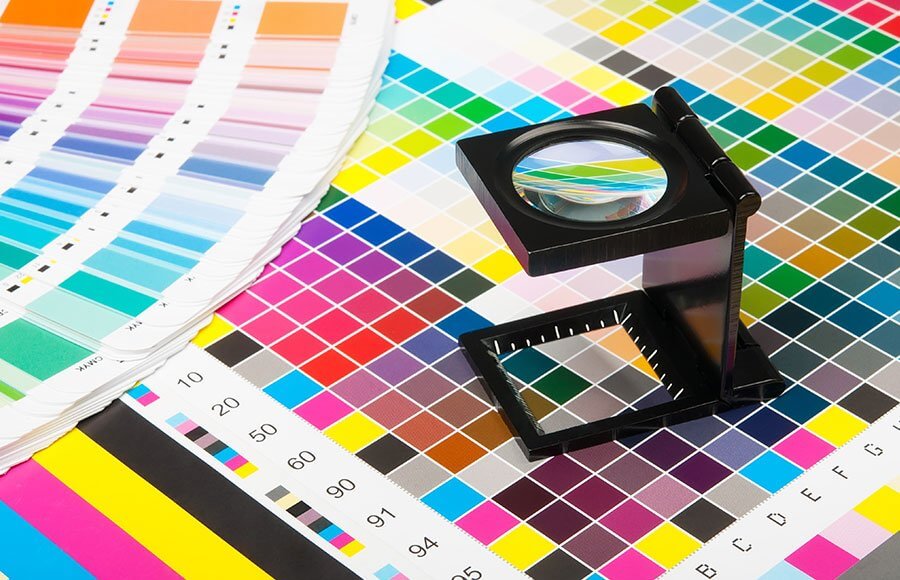 The quality of digital printing has advanced in leaps and bounds in the last decade or so. Whilst there might be a huge difference in the technology used for litho and digital printing, often you'll be hard pushed to tell which was used looking at the end product. But it's still useful to know how they differ when deciding which to go with for your print job so you can make an informed decision if required. So if you are looking at magazine printing, brochures and booklets, or leaflets, and more read on!
Let's take a look at each in turn:
Lithographic print
is the traditional print method that uses water and ink. The ink adheres to the image on the plate based on the simple fact that water and oil don't mix. The image is transferred to a rubber blanket and then onto the paper. The wet ink needs to soak into the paper to dry and because of that, it creates a good stable finish which helps with folded, laminating and other finishes required to keep it clean without the image cracking. This isn't always the case with certain digital processes, as the ink that sits on the surface of the paper rather than sinking into it. Litho colours do change substantially when printing on different papers which often causes problems but it is predictable so with careful planning and proofing this can be overcome.
Digital print
is a very broad term that applies to several different types of print.  The most common is the Laser toner, which works just like your office printer, where the colour toner is attracted to a drum by static charge, then the toner is laid on the paper and fused with heat. Other common digital printing techniques are ink-jet or Indigo, but there are plenty of other variants. All tend to be called '  'Digital print'. Which type suits your requirement will depend on the run length, size, paper type and image quality.
Of course, every print job is different and we're happy to advise so that you choose the right option for the best possible result. Email estimating@action-press.co.uk  or call us on 01444 236204.