Why Brochures are a Good Marketing Strategy?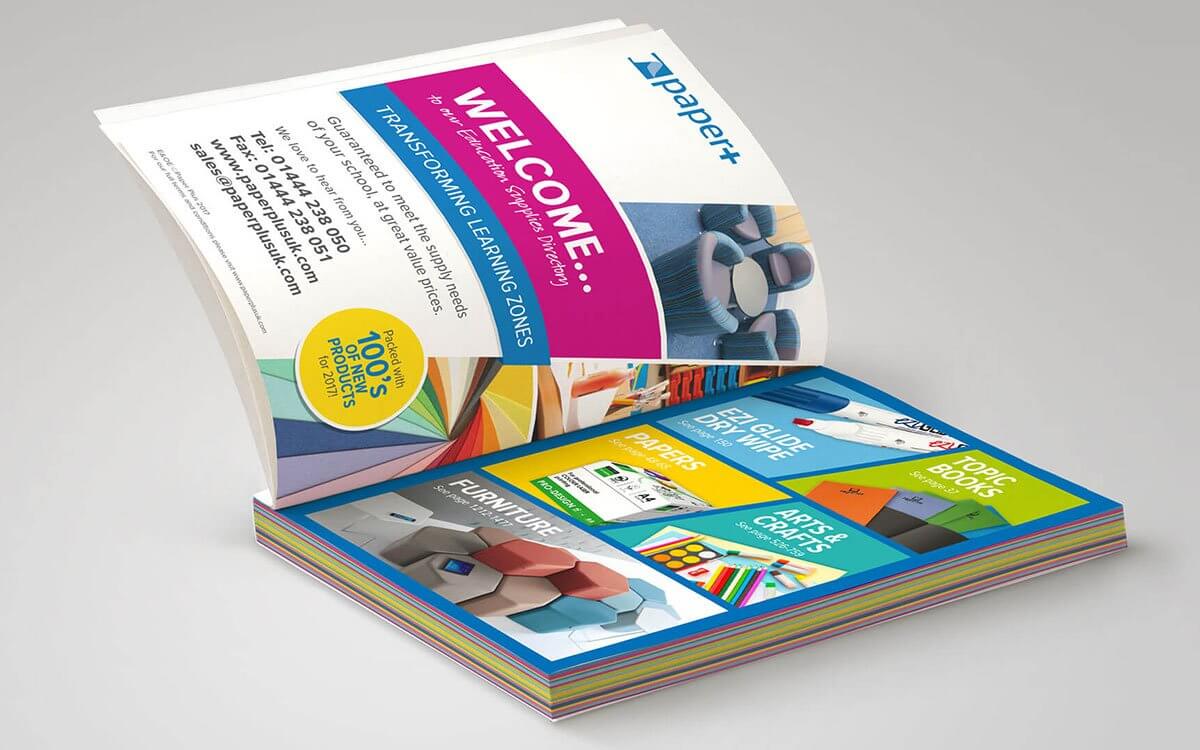 In the world of digital marketing, it could be easy to assume that print advertising is a thing of the past. However, with an overwhelming deluge of information and stimuli at our fingertips, being constantly connected isn't all it's cracked up to be for many of us.
That's why there's still a strong business case for brochures within your marketing strategy, as a tangible, enduring way to stay in the eyeline of your target customers.
Why are brochures still effective in marketing strategies?
They're budget-friendly
Printed in bulk, brochures can work out very cost effective – once the artwork and content is designed and written, they can then be produced and distributed at speed. They can last too, providing the information within them is still relevant and correct.
They feel premium
Nothing gives your brand gravitas like the weight of a brochure printed on premium paper. This gives your audience the impression that not only do you invest in your marketing materials, you also invest in the experience of your customer.
They're detailed
There's plenty of pressure in online advertising to get seen with short and snappy graphics, taglines, and calls to action, with an expectation to sum up your business in seconds. With a brochure, you're able to fully unfurl the story of your business and comprehensively explain your products and services alongside the benefits they serve to your customer.
They make your business memorable
We're bombarded by so many commercial messages through our phones that we can barely register them as they pass by, let alone let them influence a purchase. A brochure is something you can peruse at leisure, soak in its contents and give you a real idea of the business that produced it. It can be taken home, and serves as a visual reminder – not something you can say about a social media ad.
They reach the offline audience
There are certain demographics that are less likely to be online than others, and those are still individuals that you may be keen to reach. Brochures are a fantastic way to bring your business to them.
What makes a good brochure?
Strong branding
Ensuring that your brochure displays your logo, company colours, and, if applicable, your brand font is a sure-fire way to stick in the minds of those who see it. You want to remain recognisable!
Cohesive design
Inconsistencies between the pages can be off-putting, and can give the impression that attention to detail isn't really your thing. From paragraph spacing to image size, make your brochure treat to look at.
Readable text
Text that's too small or is printed in an intricate font is an instant turn-off, and the detailed content within your brochure will be wasted. Keep the font simple, and of a reasonable size.
Comprehensive information
You want your brochure to properly describe who you are, what you do, and what you can do for the person reading. This is your opportunity to provide value, and do your brand justice.
Beautiful images
Brochures are very visual marketing materials, so it's well worth including images of your products, services and/or team. If you don't have hi-res images, we'd recommend investing; they can make all the difference to the appearance of your brochure.
Calls to action
What do you want the reader of the brochure to do when they put it down? Give you a call? Visit your premises? Place an order? Make it clear what the next step is on the customer journey; it's just as important in print advertising as it is online.
What types of brochures are available?
The beauty of getting brochures produced is that they can be truly customisable. Not only can you choose the design, content, and the paper they're printed on, but you can also choose how they're bound.
Perfect bound brochures
Perfect bound brochures have a finish which is ideal for housing a lot of pages, with a square spine that lifts your brochure into premium territory; think boarding school prospectuses and luxury apartments.
Stapled and saddle stitch brochures
If only a few pages make up your brochure, a staple or saddle stitch brochure is a cost-effective but still professional way to bring things together.
Wire bound brochures
For interactivity, wire bound brochures work well, particularly for short print runs.
Get printed brochures for your Sussex business
If you've decided that brochures are an integral part of your marketing strategy, you'll need a friendly, professional printing company to produce the quality brochure that your brand deserves.
Here at Action Press, we pride ourselves not only on being able to produce beautiful brochures, but also help you through the entire process, from paper sizes and finishes down to the design. In fact, our approach is bespoke, offering you the advice you need for truly custom finish.